My Favorite Florida Beach
As an Amazon Associate I earn from qualifying purchases.
This is absolutely one of the prettiest beaches on the Gulf Coast! For those who aren't familiar with the area, this is not to be confused with the Florida Keys which are way down off the very southern tip of the state.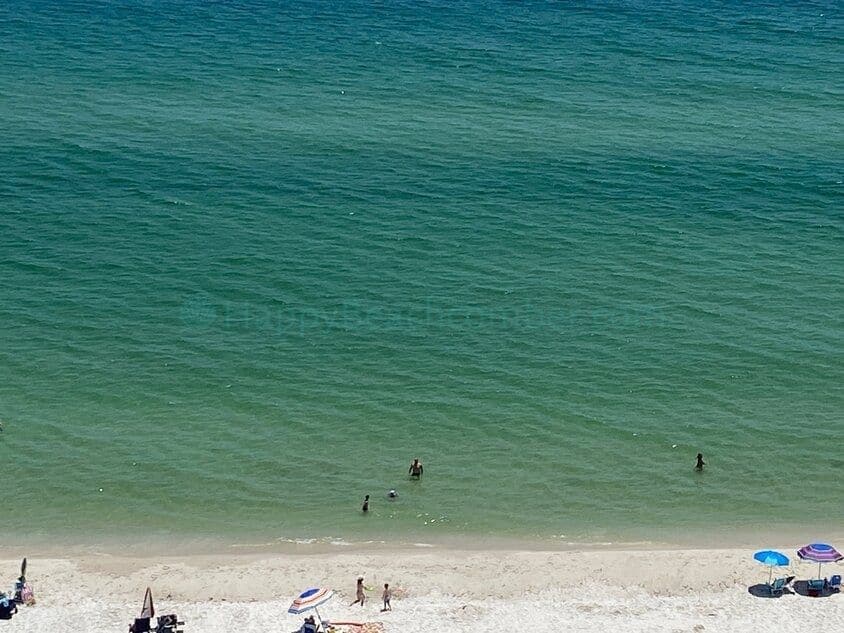 Perdido Key, Florida
Perdido Key is located at the western end of the panhandle between Pensacola, Florida and Orange Beach, Alabama.
This is a part of the area known to many as the Emerald Coast. It's also often called the Redneck Riviera because it's a very popular vacation spot for all us nearby rednecks in Mississippi, Alabama, Louisiana and even Texas. Mind you, we don't take the name "redneck" as an insult.
And by the way, some of our Texas neighbors would argue that they claim the title of Redneck Riviera. It's probably a close tie. I happen to love Crystal Beach Texas too!
What This Area Offers
One thing you won't find here is all the teenagers-gone-wild madness of places like Panama City Beach that are so popular with spring breakers. Perdido Key does have plenty of nightlife, but it's geared toward the crowd who is actually old enough to drink.
You'll also find lots of fabulous restaurants and other entertaining things to do that are suitable for all ages, including families with kids. Using the bridge that connects the two states, you're just minutes away from even more wonderful eateries and entertainment in Orange Beach and Gulf Shores, Alabama. If you're into shopping, Gulf Shores has a huge outlet mall that's quite popular. For more things to do and lots more info see my Perdido Key Visitor Guide.
Then there is the world famous Flora-Bama Lounge that sits right on the border. The food is great, the atmosphere is totally unique, and you never know when Jimmy Buffet or some other famous performer may show up and sing a song or two. Sadly, the original structure was destroyed by a hurricane, but it has been rebuilt to look almost exactly like the old original.
Believe it or not, on Sunday mornings there is also a contemporary church service at the Flora-Bama. Yes, you read that correctly, church in a bar! Even if you're not a regular church goer, you might enjoy giving it a try. Hundreds of people come, it's non-denominational, and they have a great band that can play anything from modern praise songs to old time stuff like "I'll Fly Away". Personally, being on the beach makes me feel somehow a little closer to God, so for me worshipping there seems not only fitting but very special.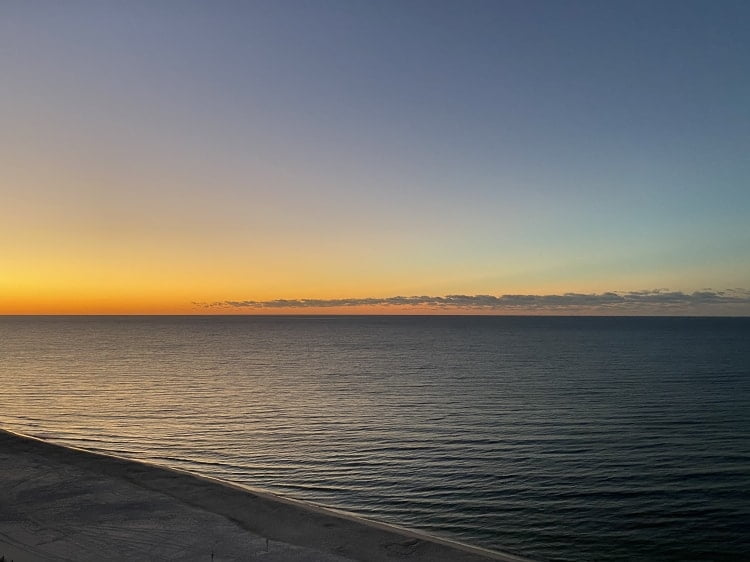 For another unique experience, don't miss The Original Point restaurant. Any local can tell you where it is, or you can find it using the map search on your phone. It's on a little back road but very close to the beach, and don't let the looks of it fool you! From the outside it doesn't look like much, but the food is great, and on weekends they have a fantastic Blue Grass band.
Now, before you roll your eyes, I'm telling you it's a really fun place. Even if you aren't a big Blue Grass fan, I think you love hearing this group. The name of the band is Bubba 'n Them, and they are great!
UPDATE OCTOBER, 2022: On my most recent trip the band was different, not Blue Grass but still very talented and entertaining. They were playing to the boomer generation, but everyone appeared to be enjoying them, included all the younger crowd that was there.
Best Times To Visit
I just love this whole area because it's beautiful, the people are friendly, and it offers a good range of places to stay, from very nice and still affordable to extremely luxurious. The beaches do get crowded on major holidays like Memorial Day and Independence Day. If you enjoy a sea of people that's great, but I prefer to avoid weekends like those.
Off-season in spring or early fall are also great times to go. Even as late as October the weather is usually nice enough to enjoy the beach in a swimsuit or even go in the water. It's not a big family time of year as most kids are in school, so that thins down the crowds considerably, both on the beach and in town. All the restaurants are still open, and you won't have to wait in line. Through October at least, most local companies continue offering the usual beach services such as rentals of chairs & umbrellas, jet skis, kayaks, sailboats, and all the other toys that are so fun on the water. For more info read about my Fall Break Beach Trip.
Now granted, I will never turn down an opportunity to go to most any beach most anywhere, but Perdido Key is definitely my favorite Florida beach!
---
Not sure where you want to go? Check out these maps that include counties, cities, and popular beaches and destinations: Florida Gulf Coast Beaches and Alabama Beaches.