Crystal Beach Texas – A Whole Other Beach Experience
As an Amazon Associate I earn from qualifying purchases.
If you're used to going to the Florida/Alabama Gulf Coast, get ready for a whole other beach experience. Welcome to Crystal Beach Texas!
The Beach and the Water
If your top priority is brilliant white sand and perfectly clear, emerald green water, you'll be disappointed here. Texas beaches aren't that dazzling white color like you see on the Emerald Coast. The sand is brown, ranging from light tan to darker shades. The water is also much darker than that in Floria and Alabama. It can range from very dark muddy brown to a nice, bright and clear greenish color. Most often it is about halfway between the two.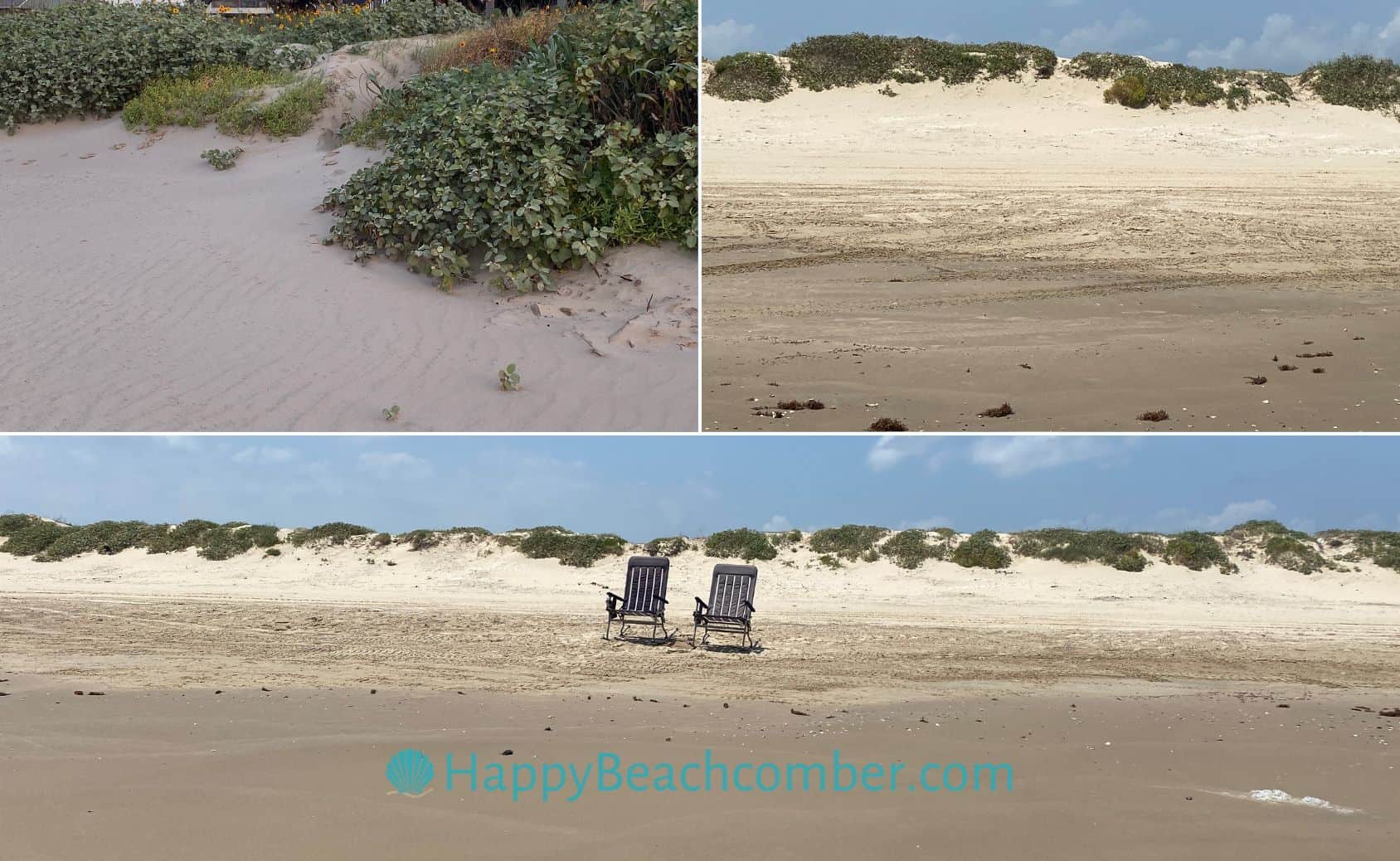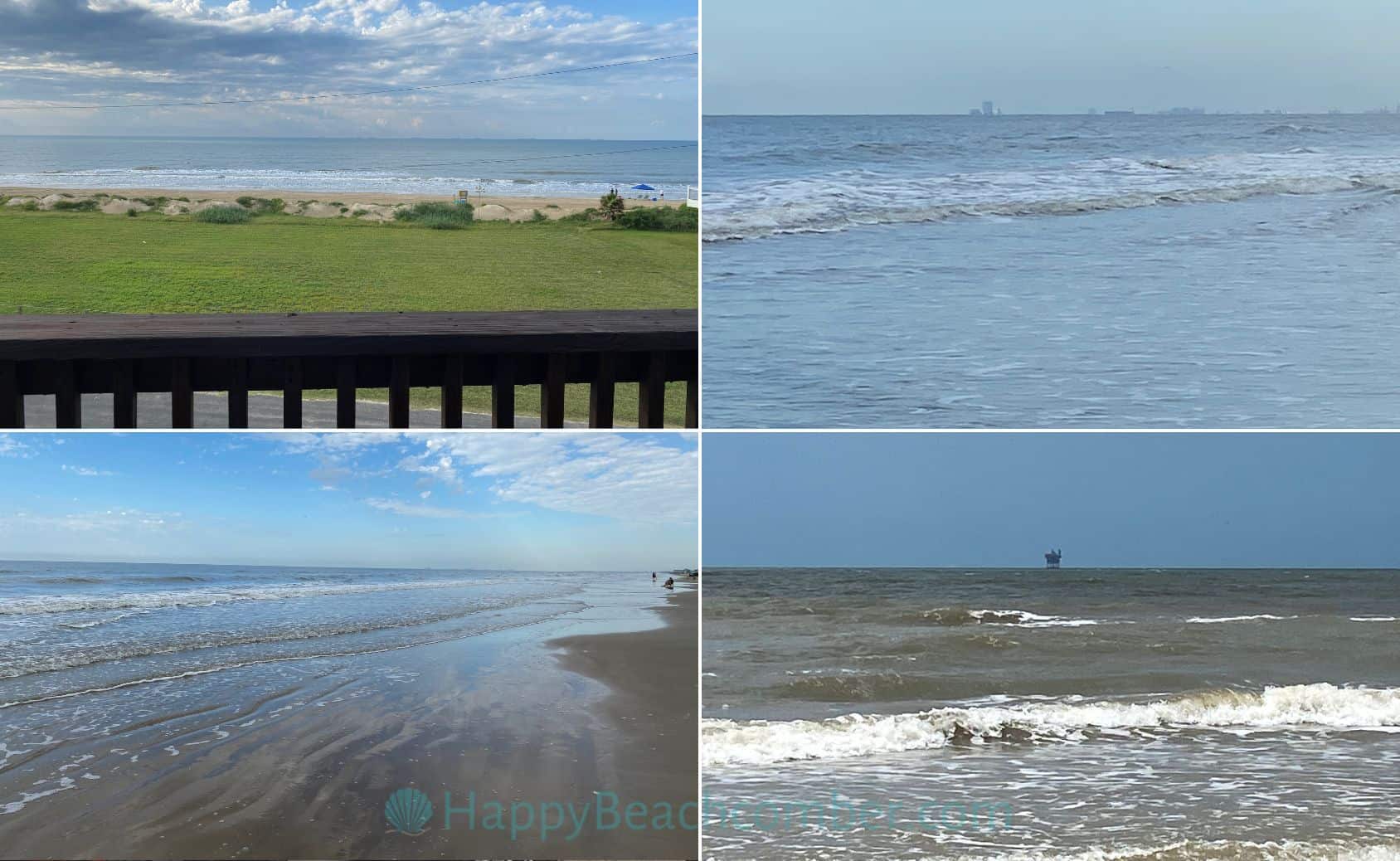 What you will love, especially if you have kids, is that the beach is extremely wide, and when you reach the water it stays shallow for a very, very long way. It's great for beach walking in the water's edge and for kids to glide around on boogie boards. You'll find long stretches of beach where the water is only 2 or 3 inches deep, and surf action at that point is extremely gentle. Even very small children can sit in the edge of the water and play, with supervision of course.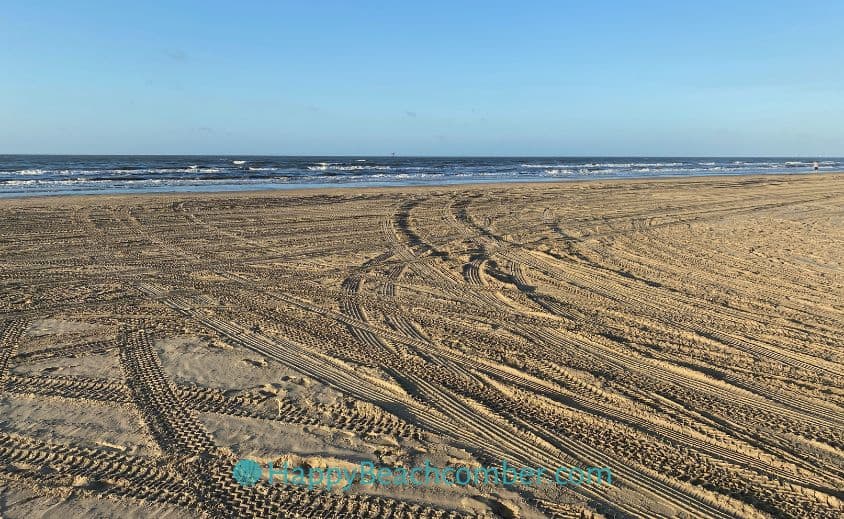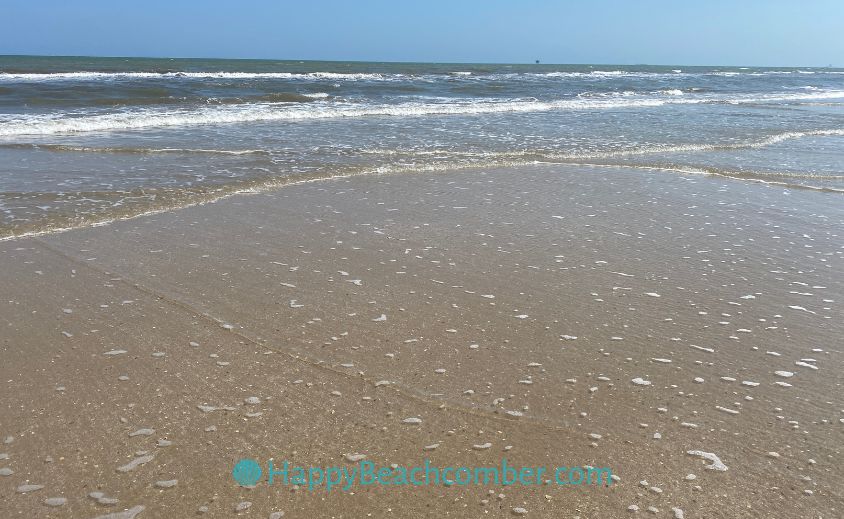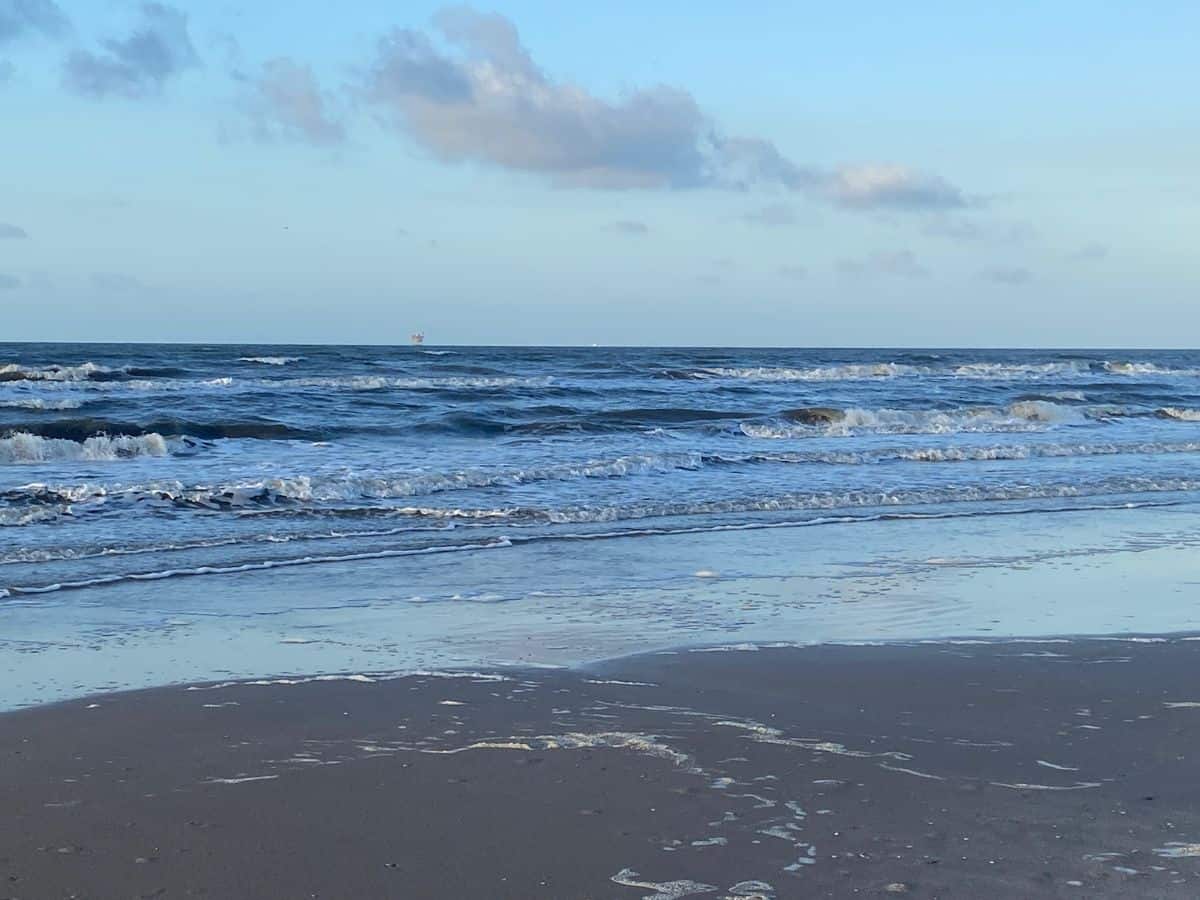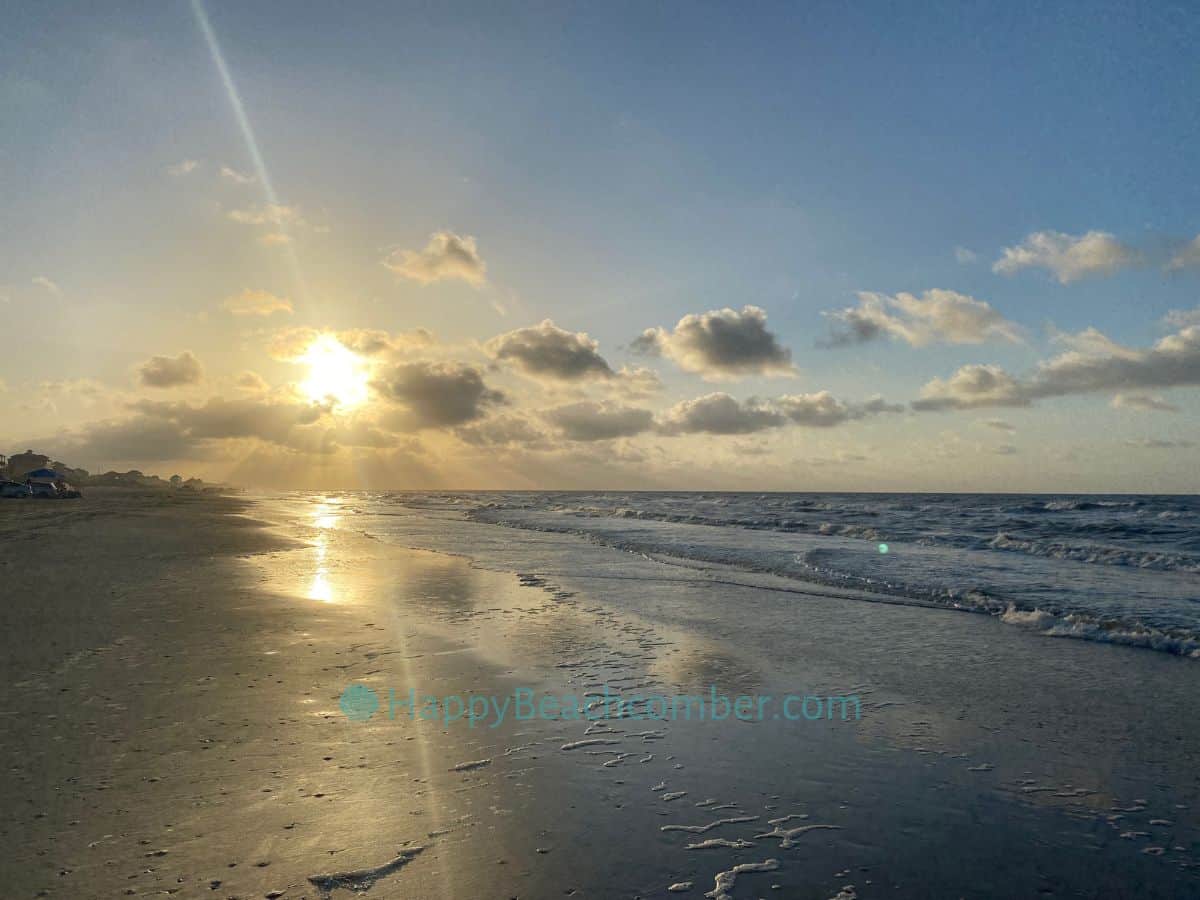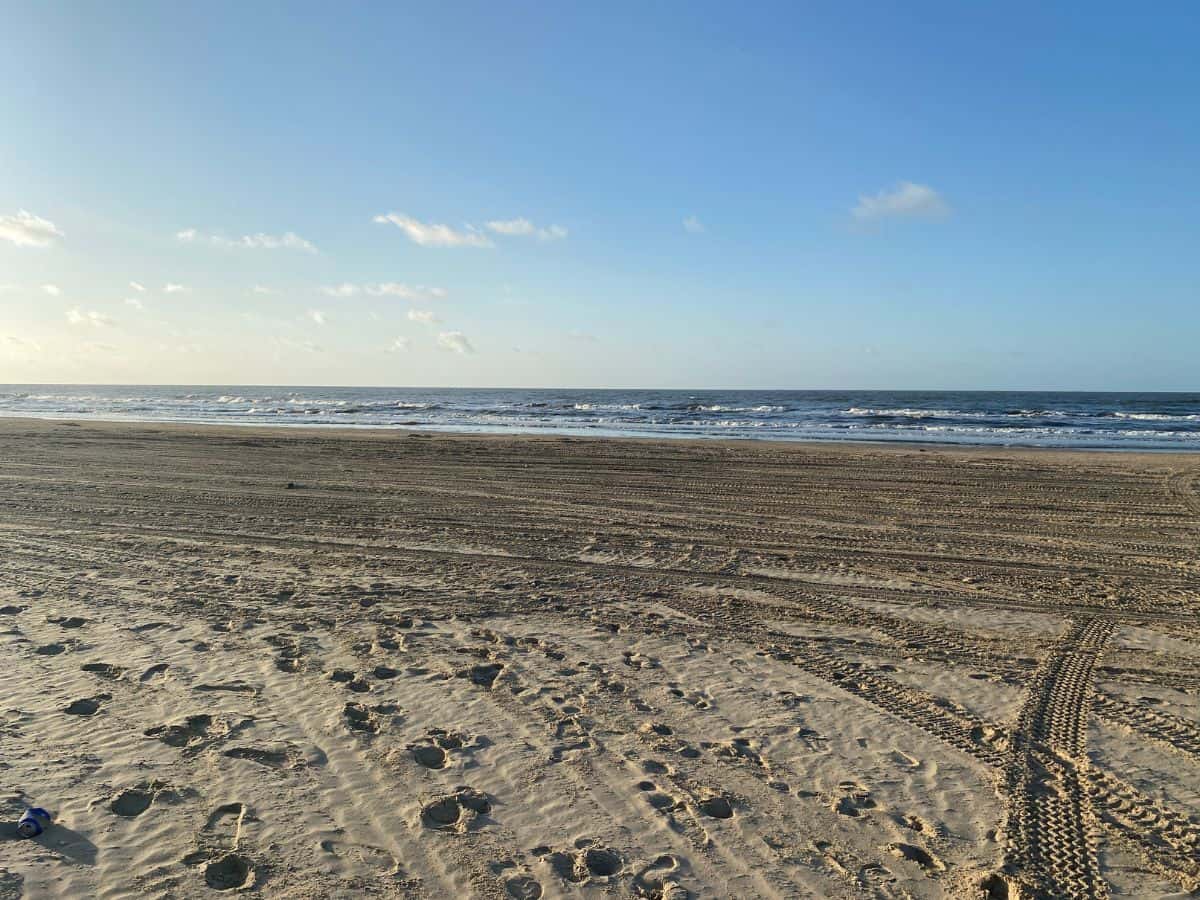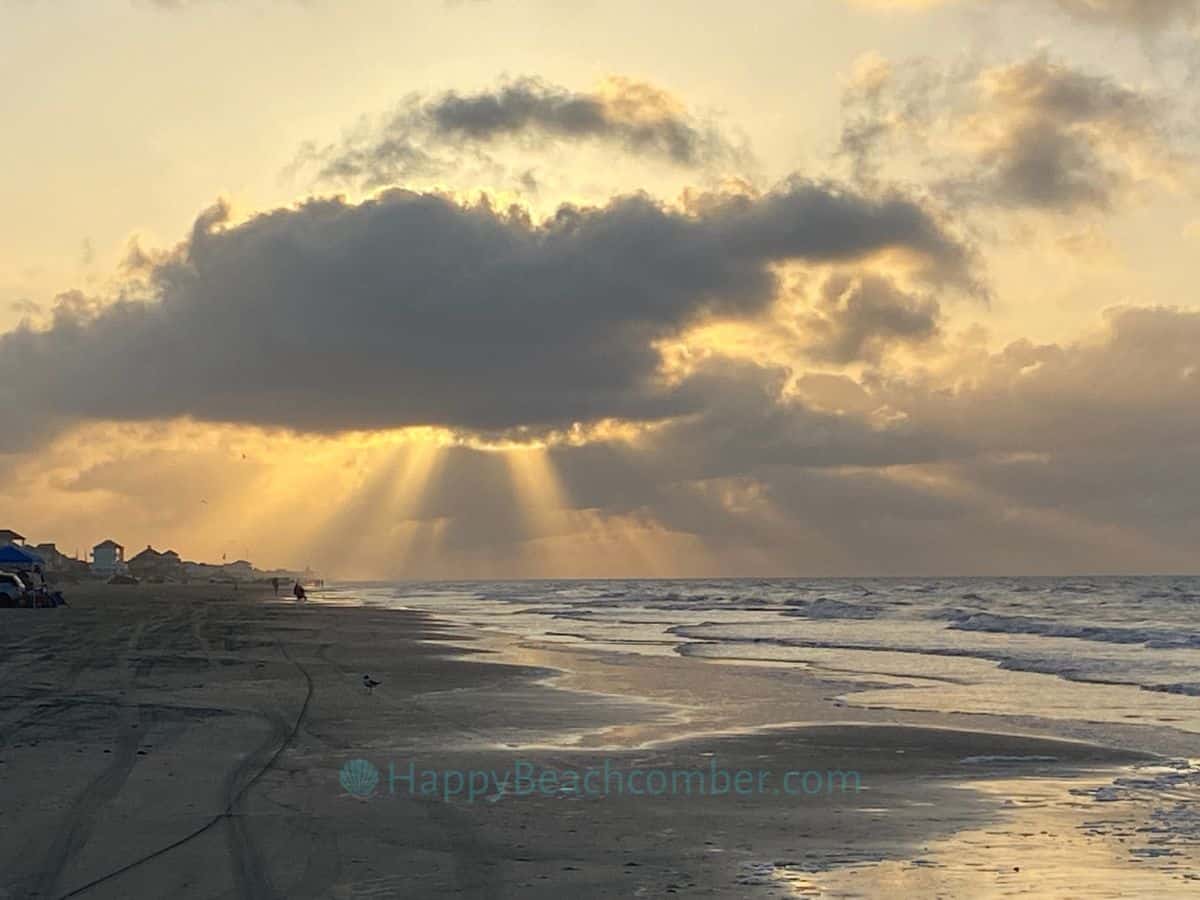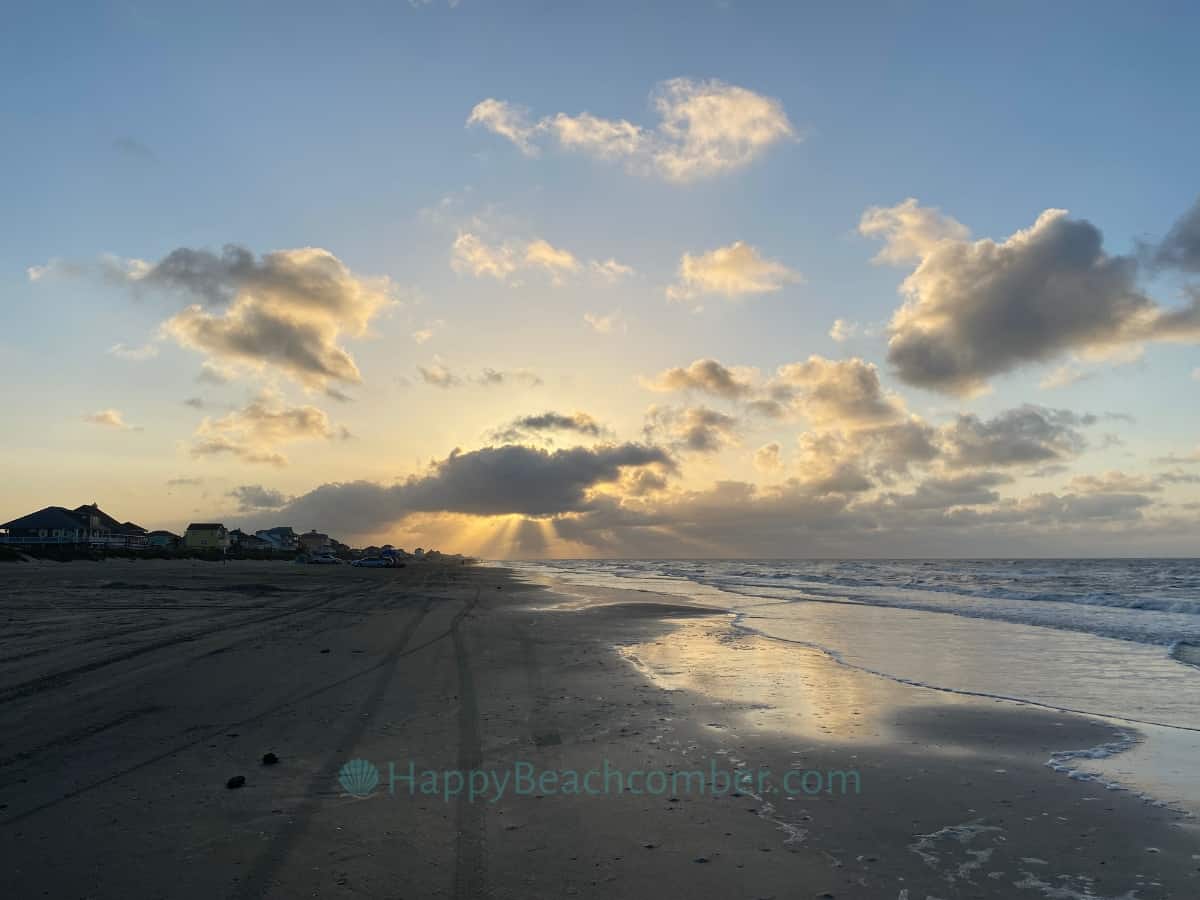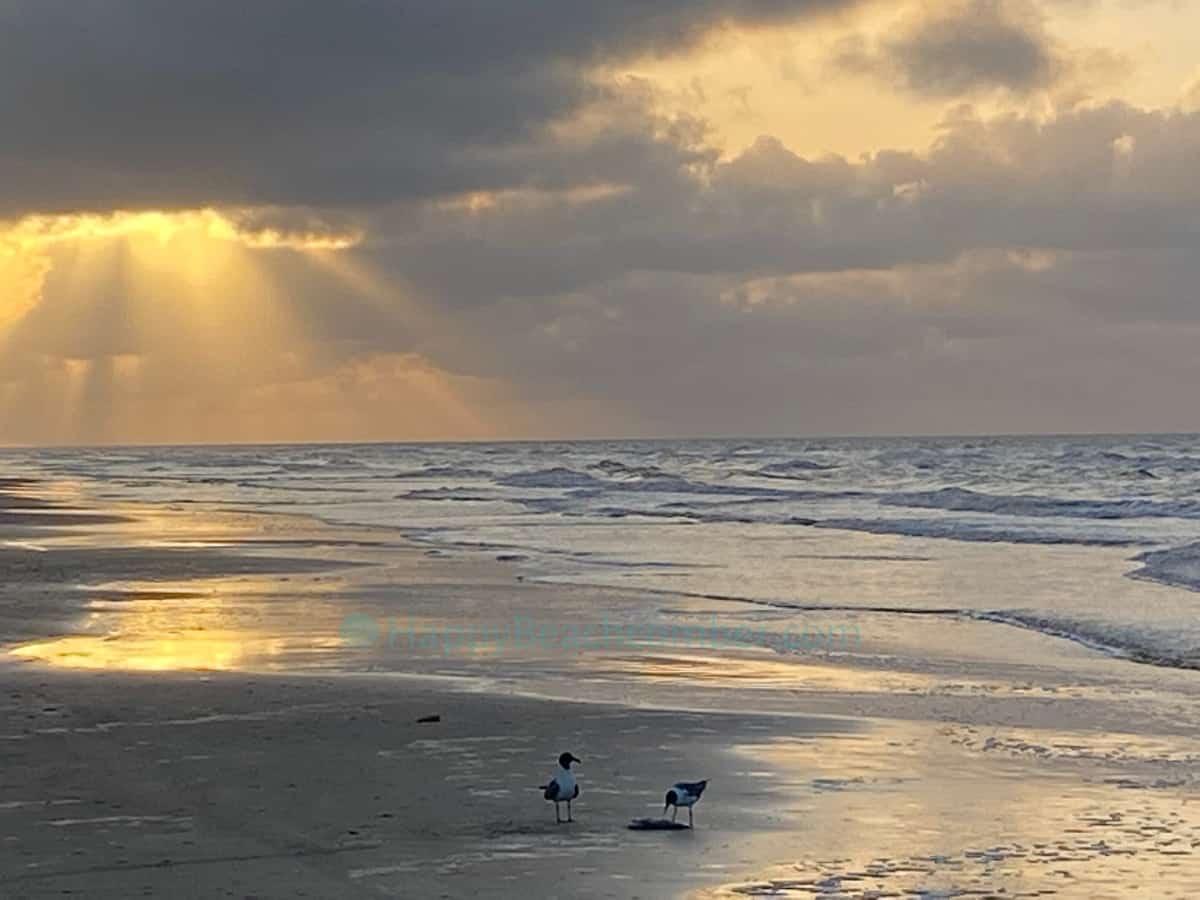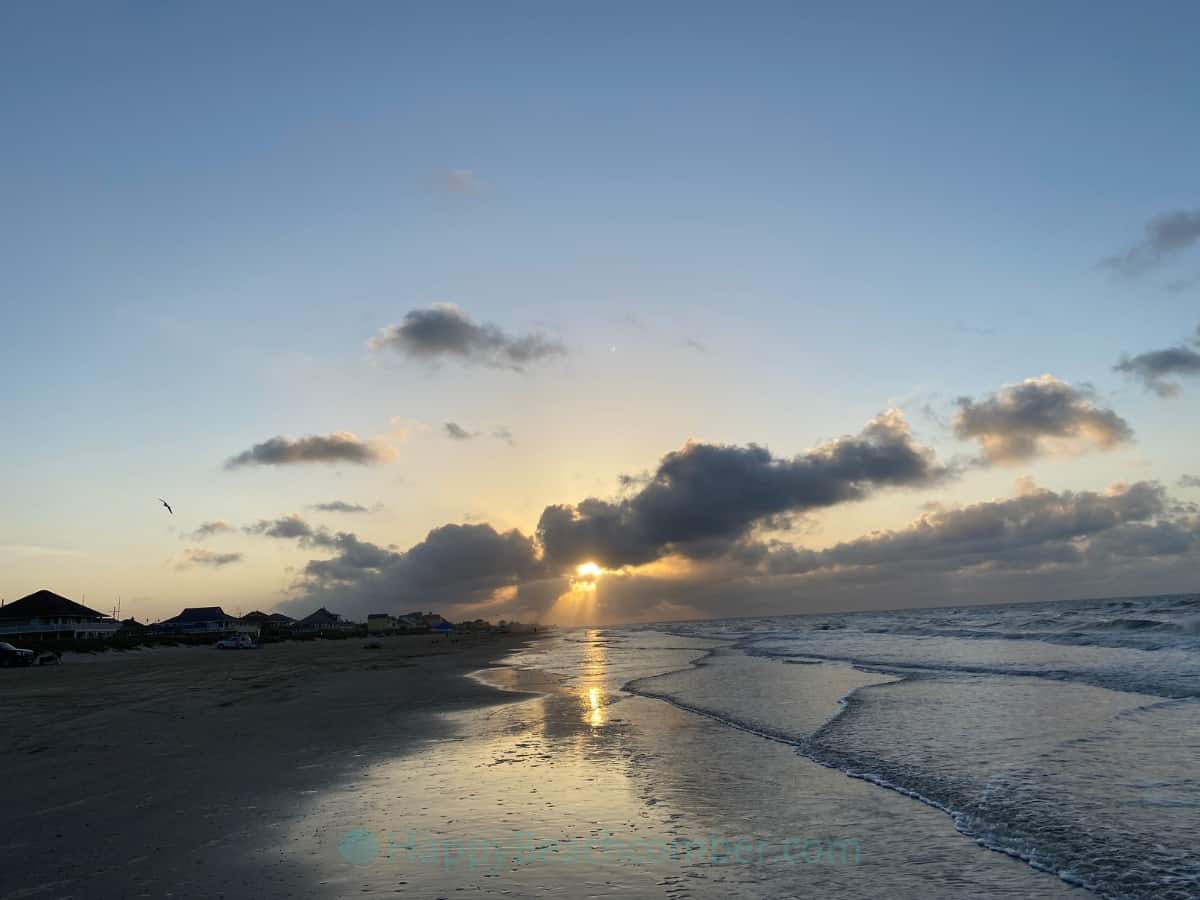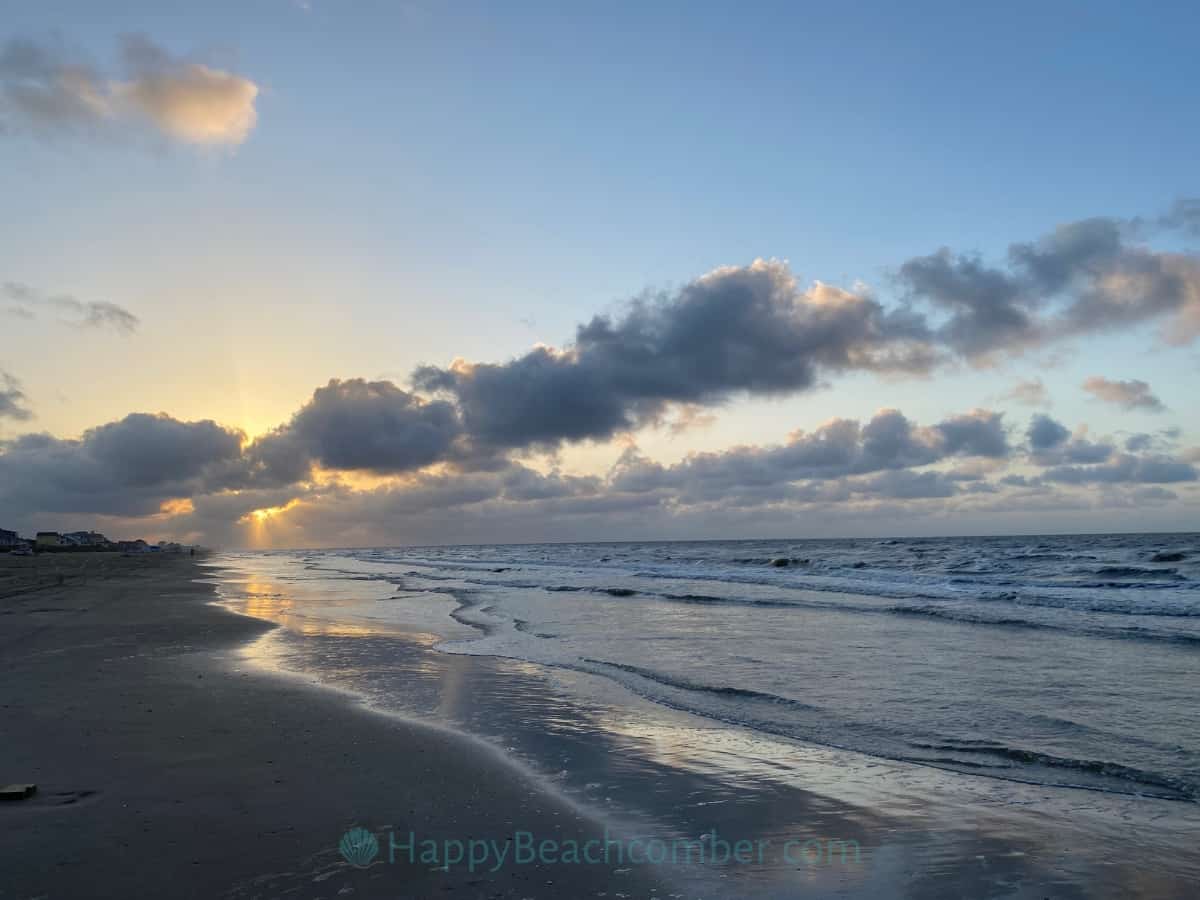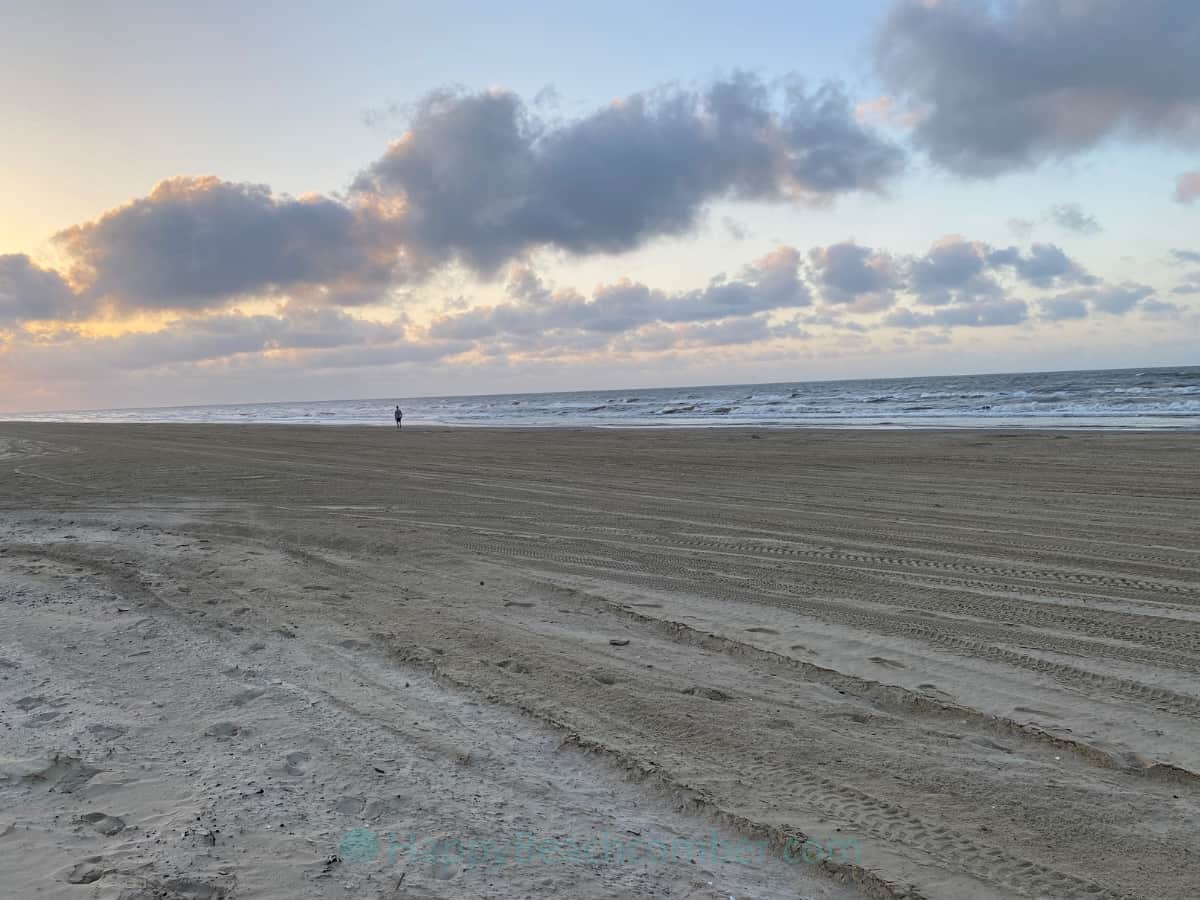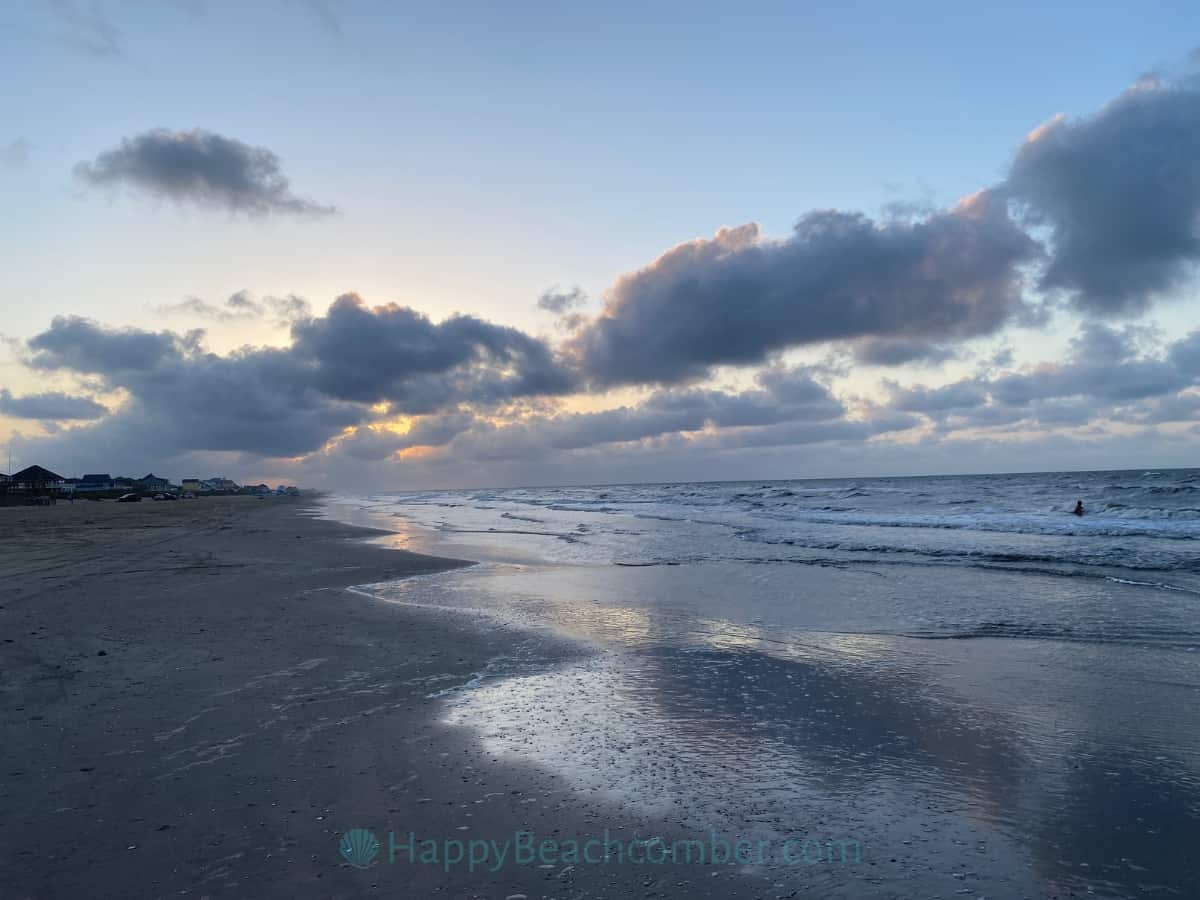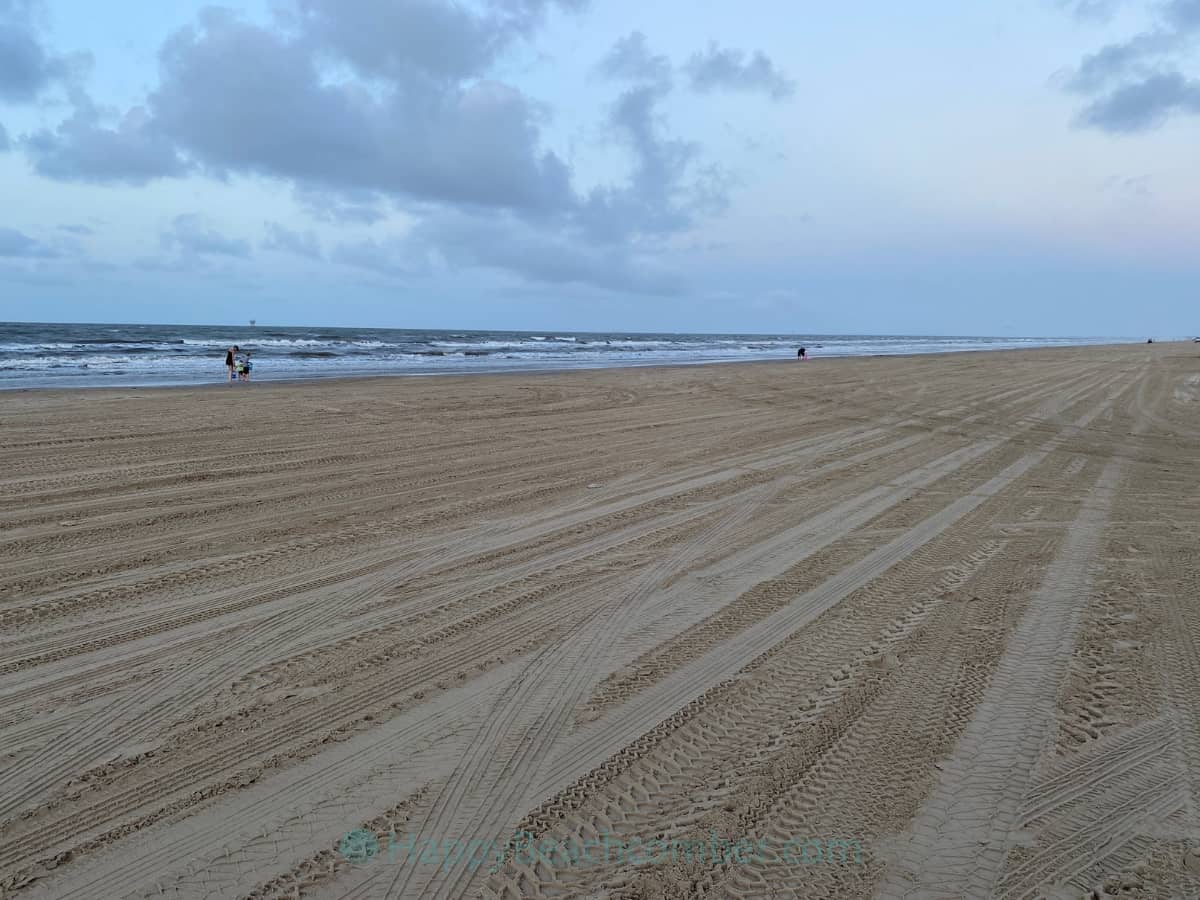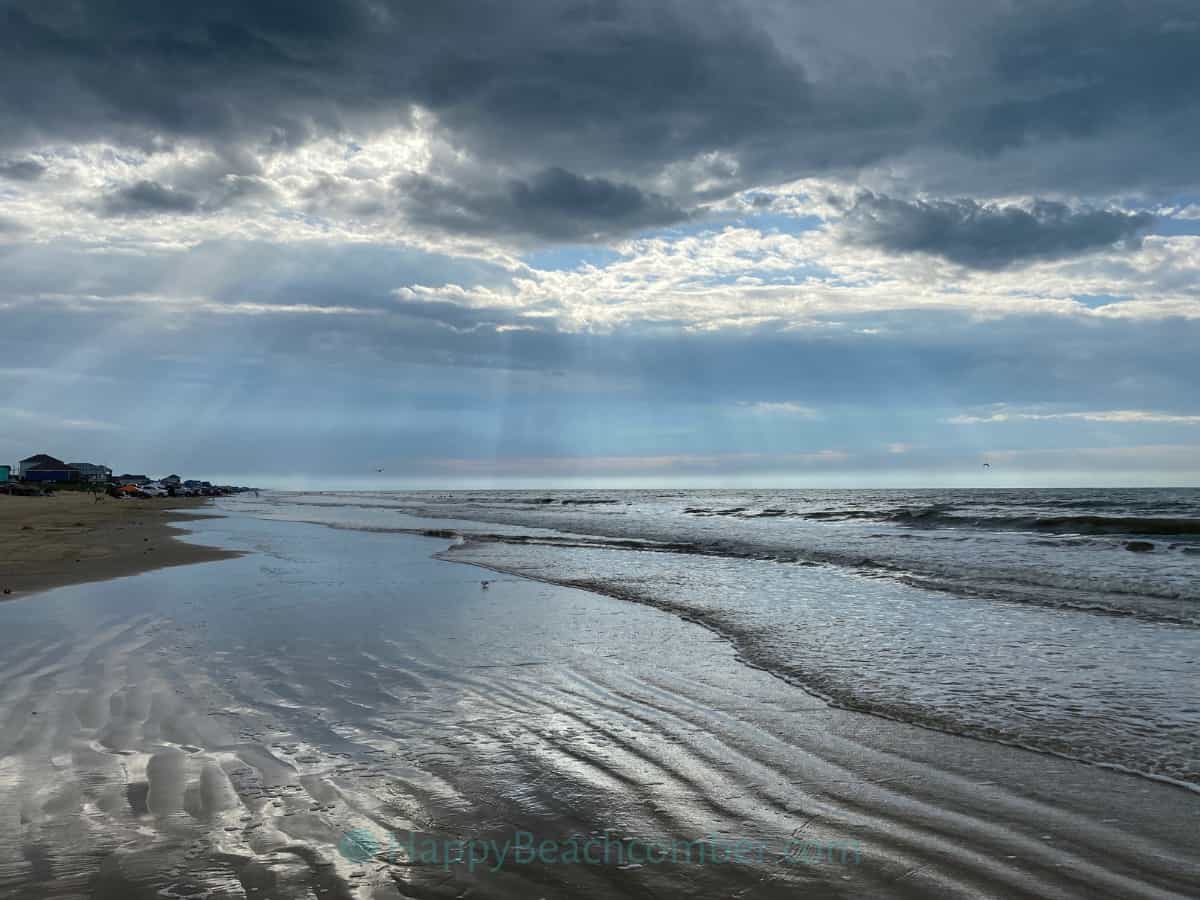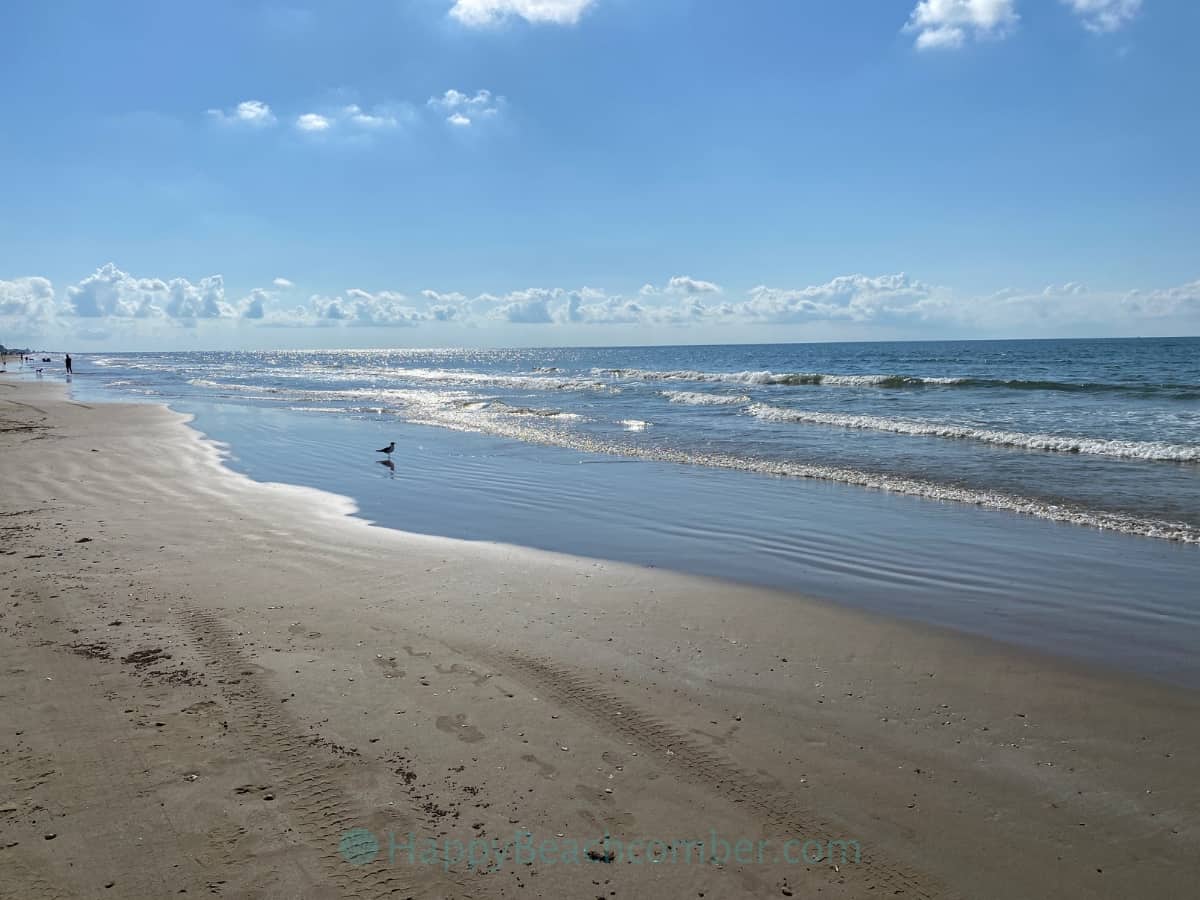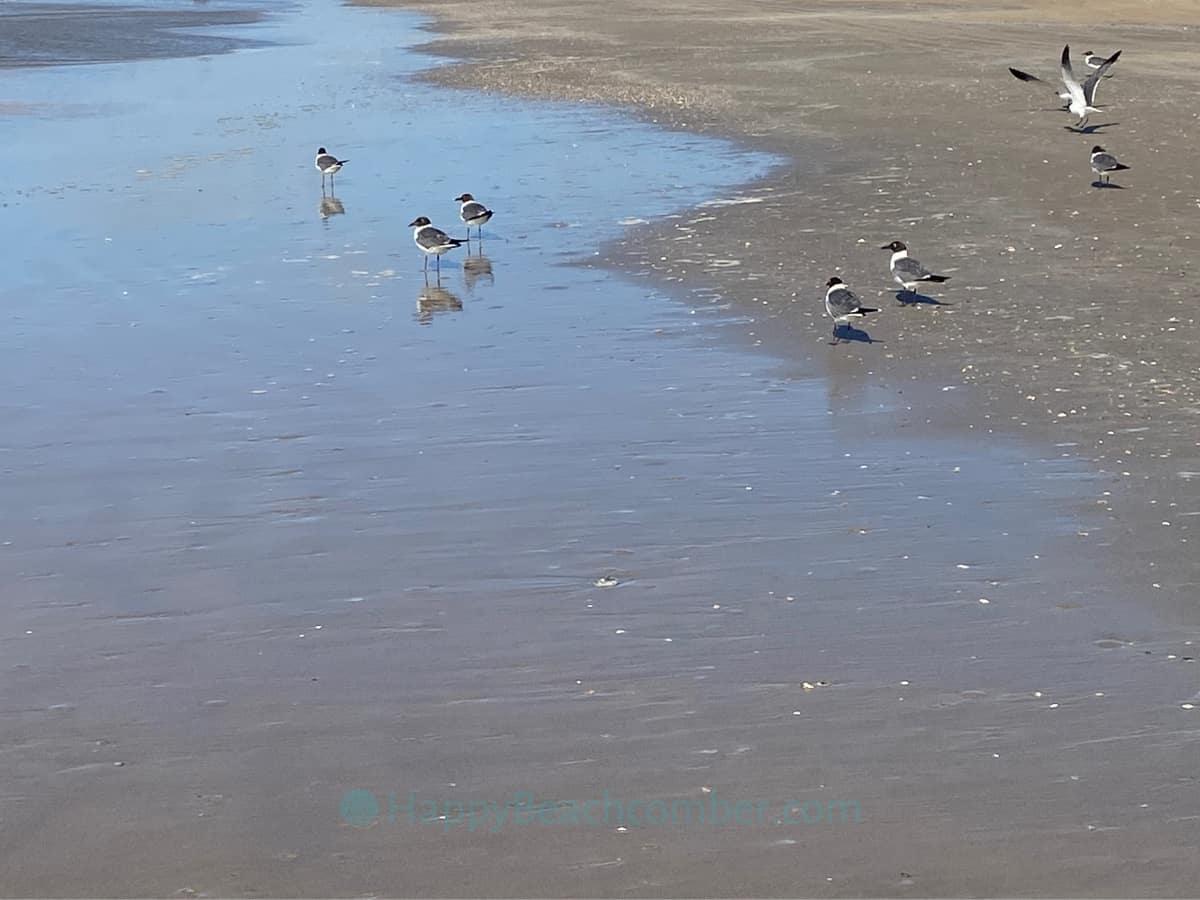 Driving on the Beach
Another huge difference between here and the Emerald Coast is that you can drive on Texas beaches. As far as I can tell, anything goes. Drive your car, truck, jeep, ATV, motorhome, or pull a camper trailer. I can't think of any type vehicle I haven't seen there.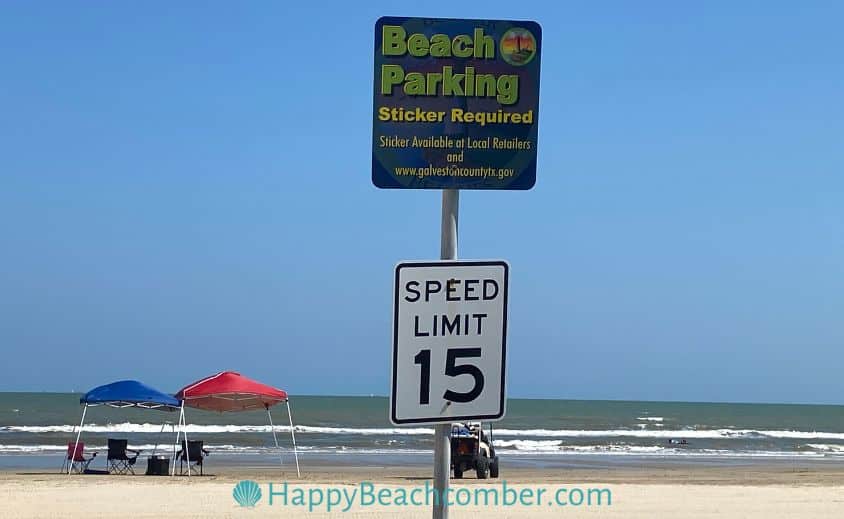 The one "rule" or requirement is that you must have a parking sticker. It's a one-year pass and sells for about $10. Prices vary on other beaches in Texas. You can buy your sticker at The Big Store (where everybody buys groceries), from the Chamber of Commerce, or from some of the local realtors. However, it's much more convenient to just head to the beach and wait for the beach patrol. They come by multiple times a day and sell stickers to any who need them.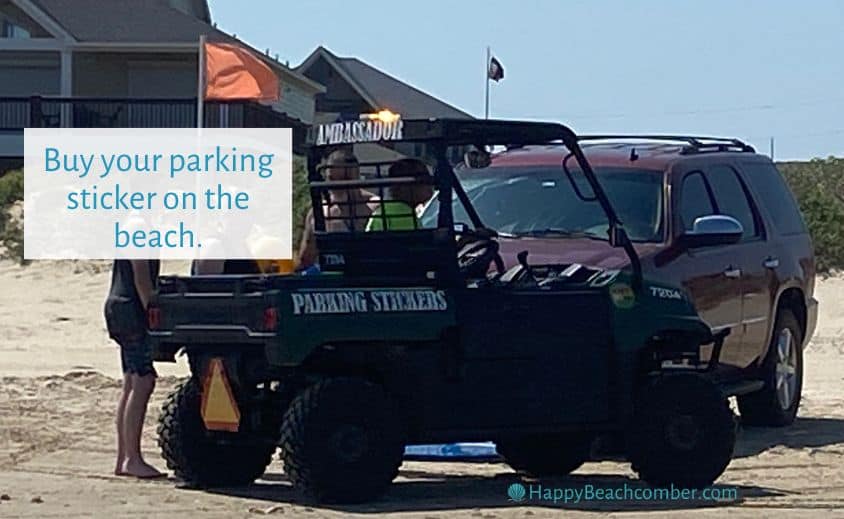 While ordinary vehicles are fine, if you want to be seriously cool you need a side-by-side. These are the hottest vehicles on the beach, and if you don't own one you'll at least enjoy watching them. There is an endless parade of every make and model you can imagine, and usually some high end vehicles that are amazing to see.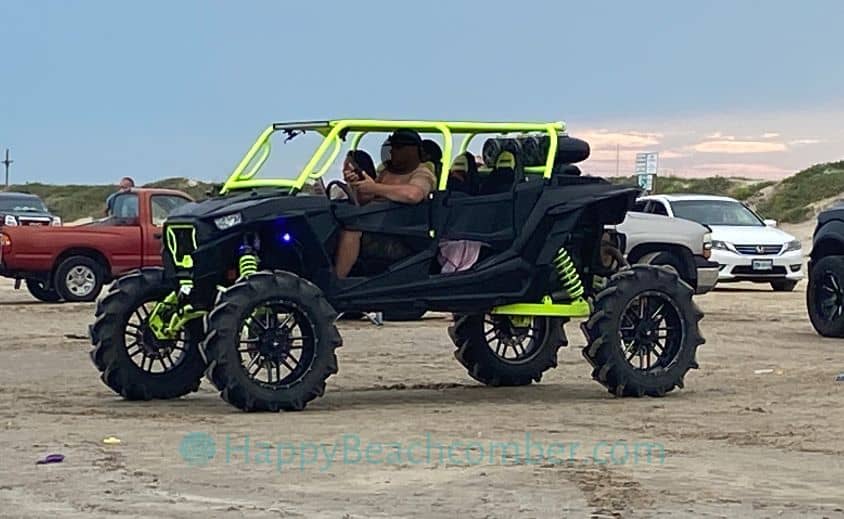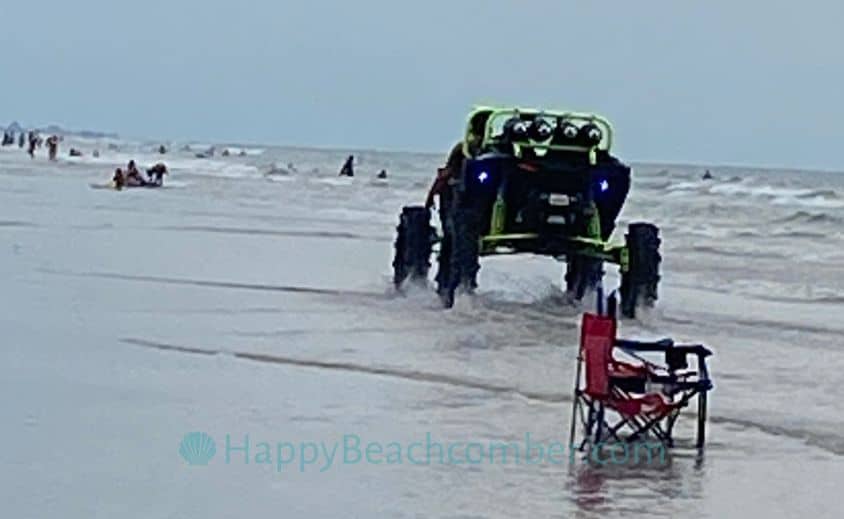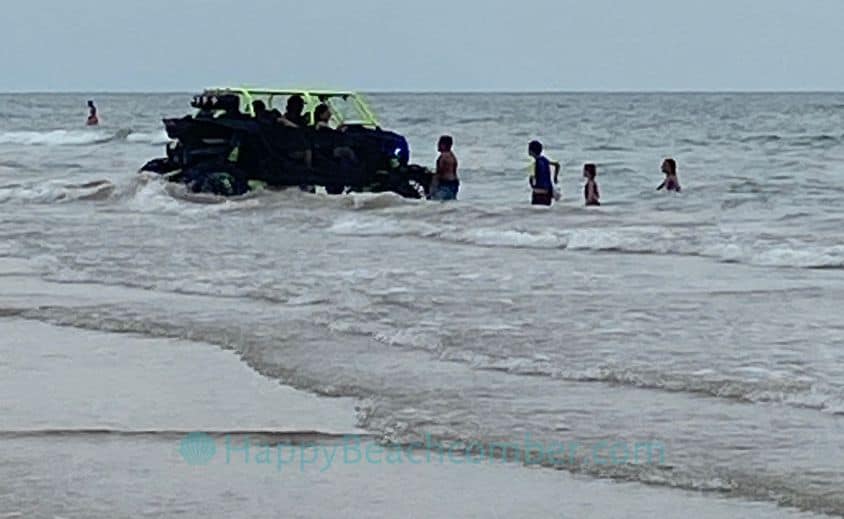 Do Vehicles Disturb the Peace on the Beach?
A lot of beach goers drive down to the water and park, unload their gear and just enjoy the beach. A whole lot of others spend the day cruising back and forth along the shore. This is mostly the younger crowd, seeing and being seen and generally just having fun.
Does it sound like all this constant parade of vehicles will spoil the whole beach experience? I thought so at first, but to me it's not nearly as bad as you might think. It isn't constant chaos.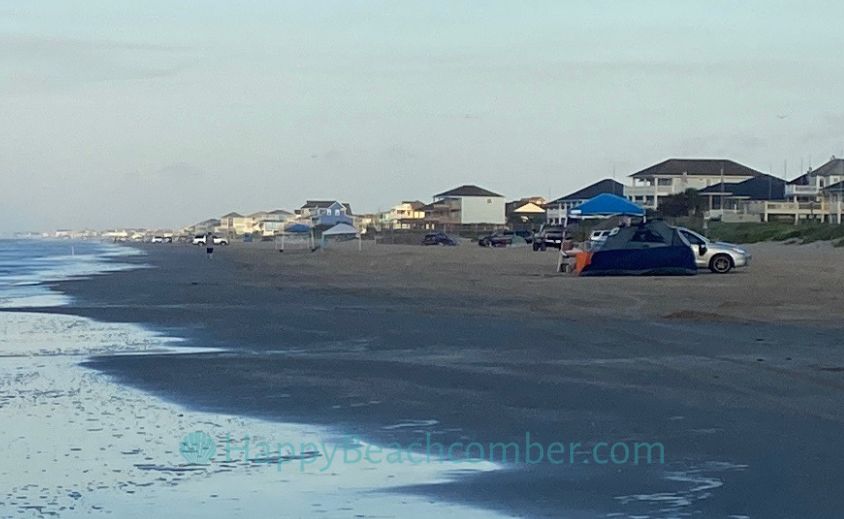 I must admit that when you're sitting on the deck of your house looking down at the beach, the view is not as pretty because it's cluttered with both parked and moving vehicles all the time. On the other hand, at night the parade continues and is kind of fun to watch since a lot of the vehicles have all sorts of decorative lights on them.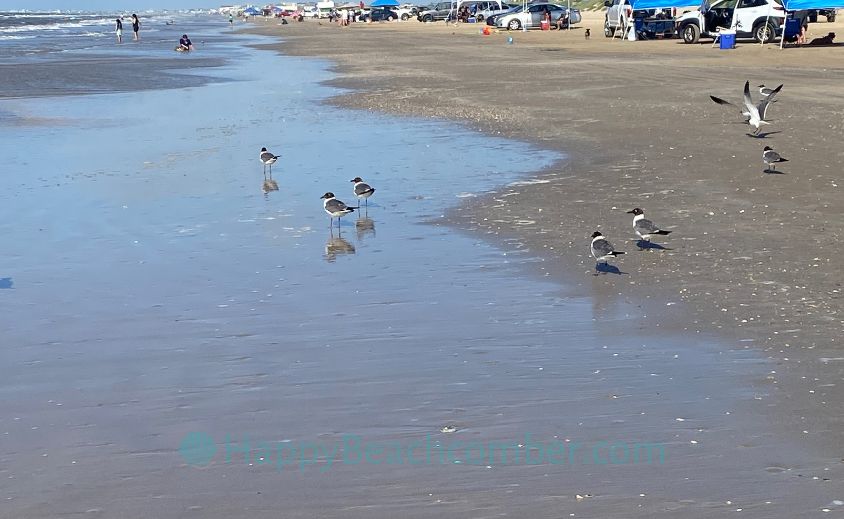 Being at the waterfront is a different story. Everyone is parked a good distance back from the water. Almost everyone driving on the beach stays behind that line. That side-by-side shown driving into the water in the photo above is a rare exception.
Point is, where you're laying out on the beach or walking or whatever, all the parked vehicles and traffic are behind you. They don't detract from your view or your beach experience in any way.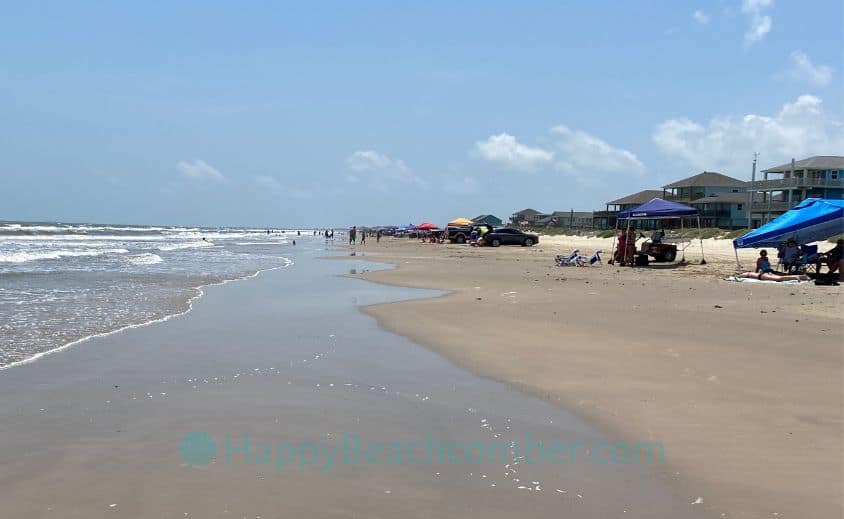 I would only say that if you have small children you do need to make sure they stay on the front side of the vehicles with you and don't wander off. But then, no sane person lets the kids out of sight on the beach anyway, right?
Dogs Welcome Here
Dog lovers, this is the place for you! Dogs of all kinds and all sizes are welcome on Crystal Beach. You must keep them on a leash, but I admit I've seen a few very well-behaved dogs without a leash and no one objected.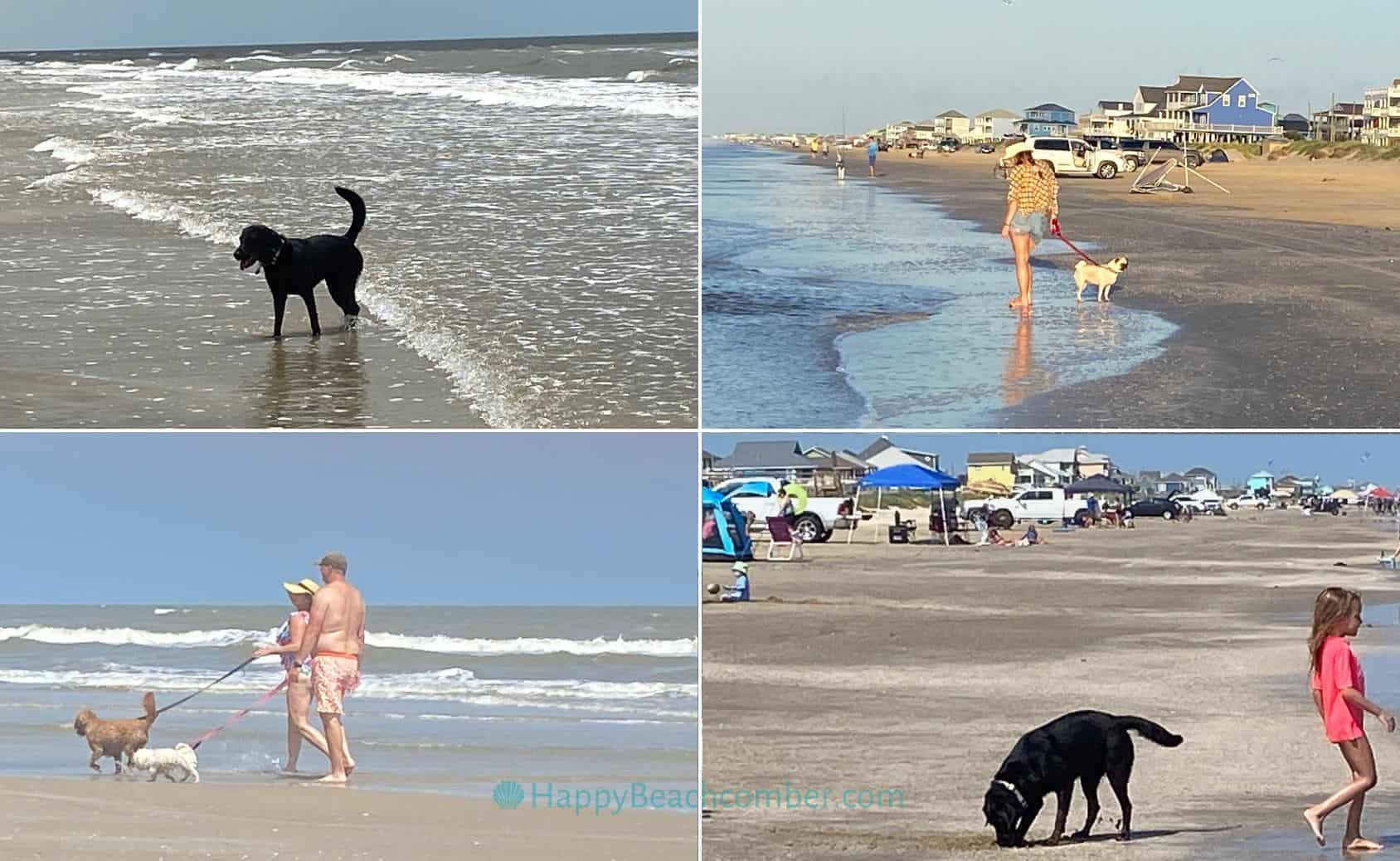 I must emphasize "well-behaved". That only includes dogs who obey immediately on command, who don't approach others uninvited, chase or jump on people, and who don't growl or act threatening to others. Remember that everyone is not a dog lover, and some people are very afraid of dogs. Also remember that as much as we love our dogs and as sweet as they are, they are still animals. A crowded beach is a unique atmosphere, and we cannot predict when they might get spooked by something they perceive as danger. Sometimes a leash is actually helpful in protecting our beloved pets from something they simply don't understand.
Anyway a long retractable leash isn't that confining. It gives your dog freedom to romp in sand and surf and enjoy the beach as much as you do.
Flags, Flags, Everywhere!
You absolutely must have a flag! You can put it on your truck or side-by-side, on your tent, fly it from the balcony of your beach house, or plant it in the sand, but virtually everyone flies a flag somewhere, somehow. If you don't have one, no worries. The flag truck passes through several times a day.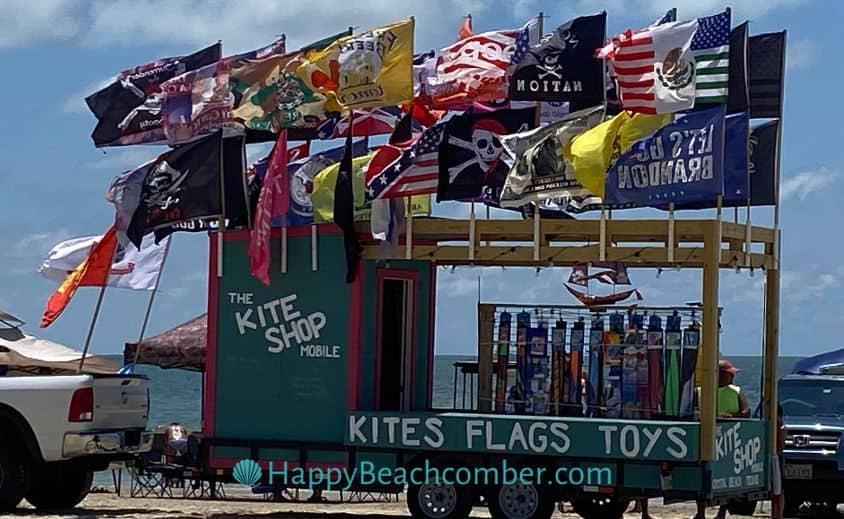 Topics run the gamut. I saw everything from Goonies to Jesus.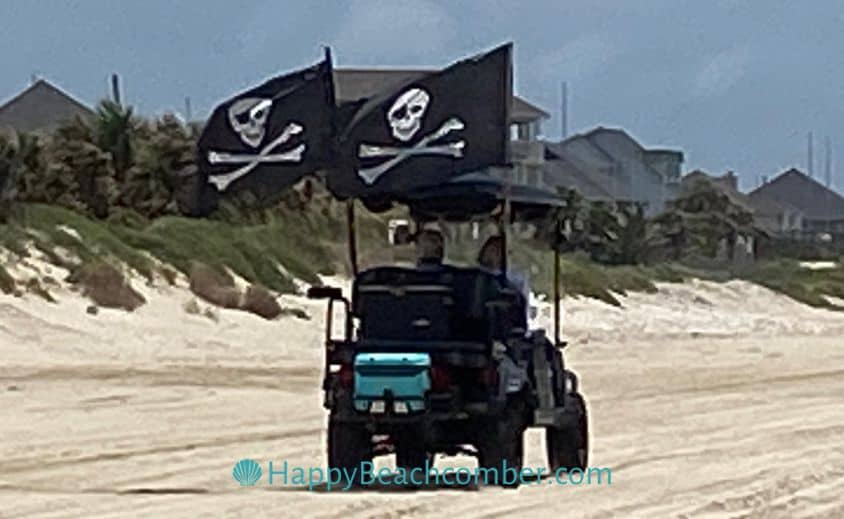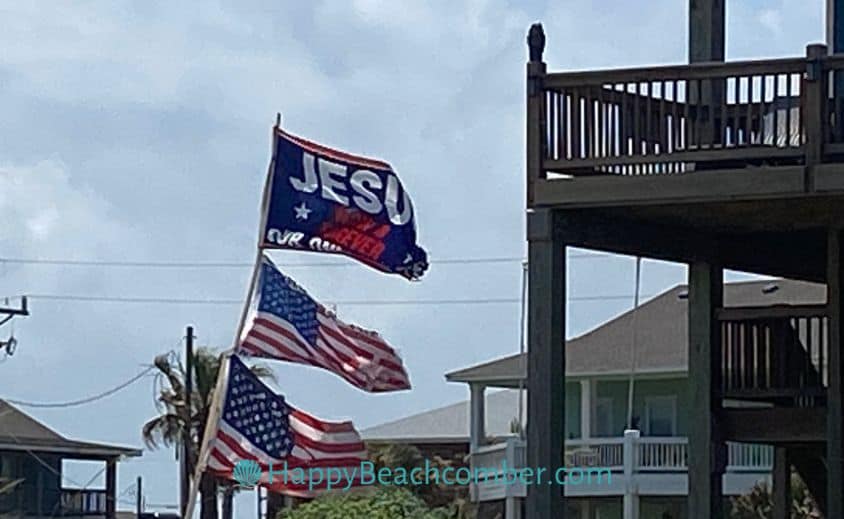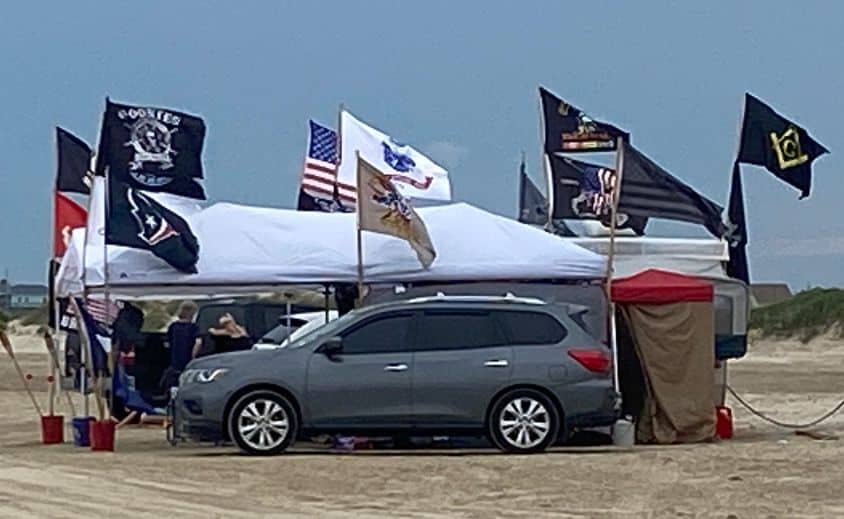 Accommodations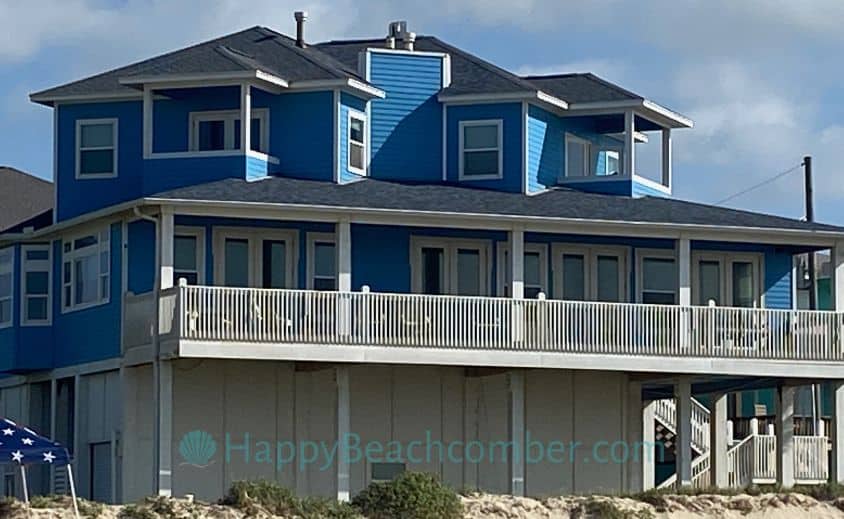 One of the beautiful things about Crystal Beach is that there are no high rise hotels or condos. I don't know if it's lack of space or lack of demand, but it's nice to see nothing but sand dunes and houses – no skyscrapers blocking the sunrise or sunset, and no roads with mile after mile of paved parking lots.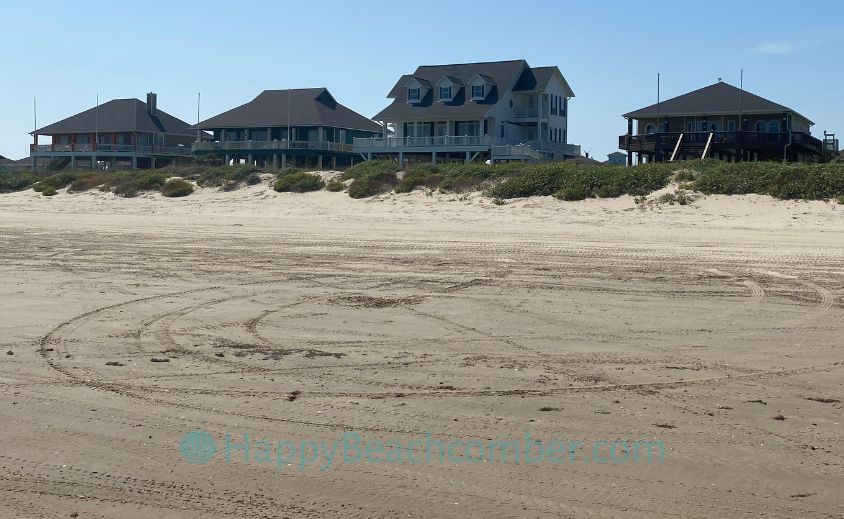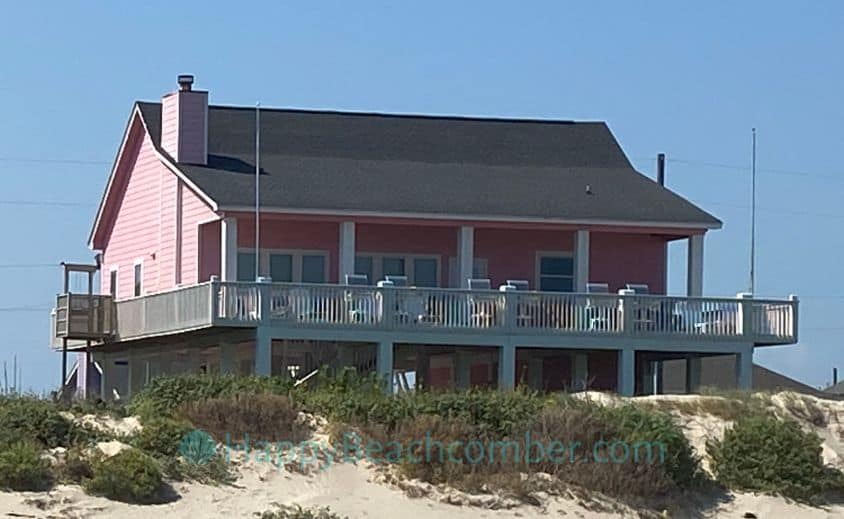 The beach houses are in rows, with those in front naturally being more expensive as they have the best views of the beach. Even several rows back you'll still have a good view as all structures are elevated.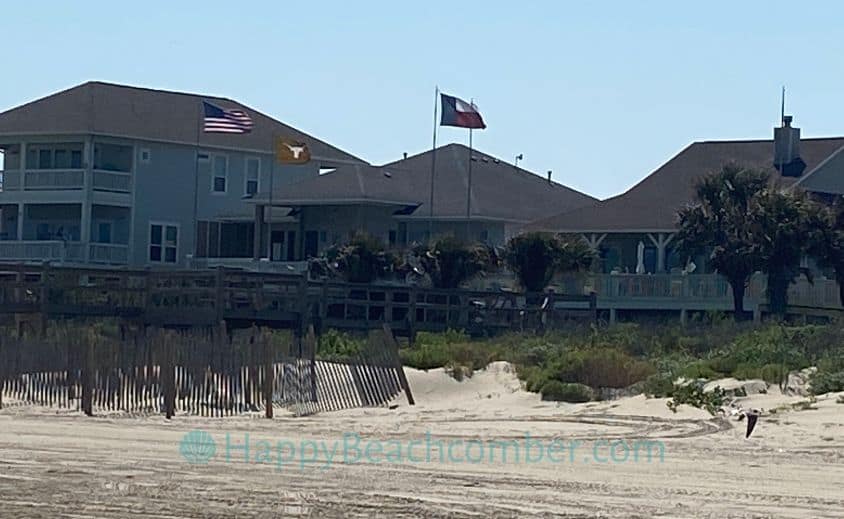 The walk to the beach isn't far. If you don't want to drive your vehicle to the beach, many of the houses include the use of golf carts for carrying all your gear back and forth. Golf cart rentals are also available nearby, and they will deliver.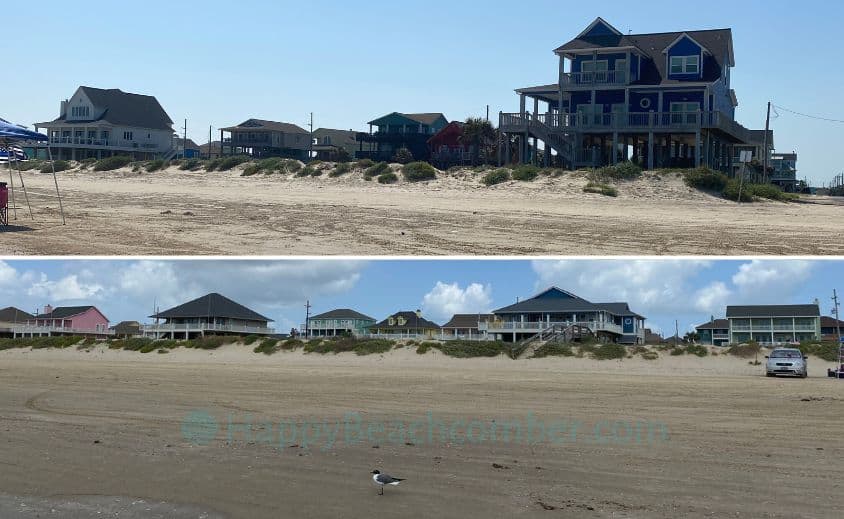 You very brave souls will be delighted to know that camping on the beach is also allowed. That includes motorhomes, camper trailers, and tents.
Things To Do
On the Beach
Crystal Beach offers all the usual pay-to-play fun such as banana boats, parasailing, and jet ski rentals. Since driving is allowed on the beach you'll also see an occasional food truck.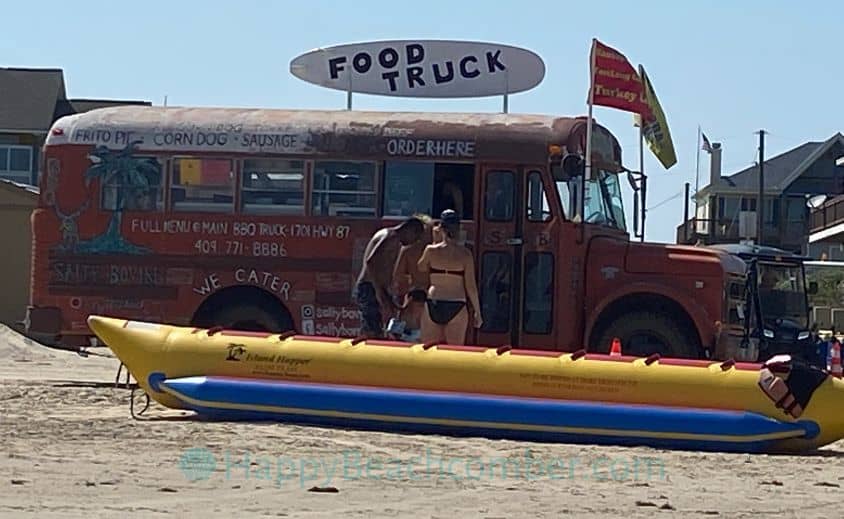 One rental I had never seen before were party trailers. These were 15 to 20 foot trailers with barbecue grills and a very basic outdoor kitchen. Some had a wet bar with frozen drink machines. The company delivers to your location early in the morning, sets up everything, and then picks them up when you're done. They're great for big families or groups.
Just A Ferry Ride Away
When you need a break from the beach, Galveston is less than 20 miles down the road. Be aware that the drive can take an hour or longer because it includes a ferry ride.
You might consider the ferry ride a drawback, but the kids will love it. So will some of us big kids who have never been on a ferry before.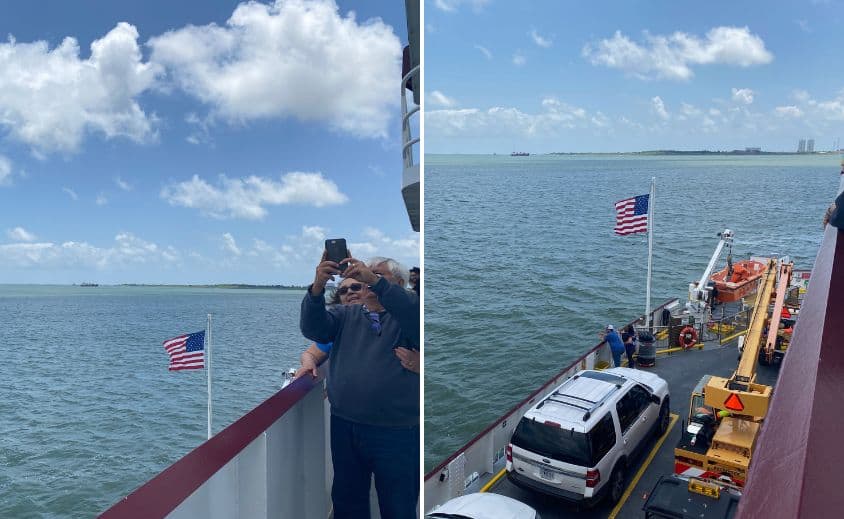 In Galveston there is more to enjoy than you'll have time for. We always take an ice chest and go down to Pier 19 to buy fresh-off-the-boat seafood. This is right next to the cruise ship terminals, which are interesting to see. I guess I'm easy to entertain, but I always get a little thrill seeing sights I don't see every day at home.
Correction, I know I'm easy to entertain. Besides that, I can almost always find a way to have fun, no matter what. For proof of that just read Surgery and Sightseeing!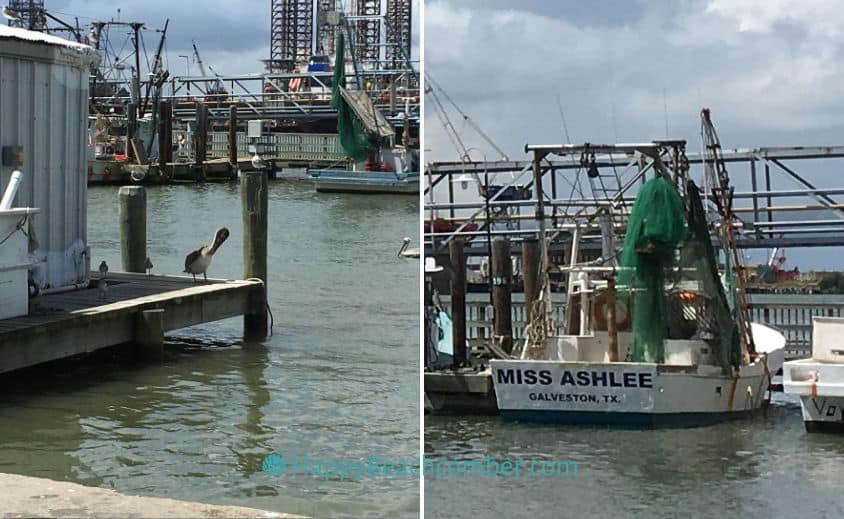 The Seawall
Back on the beach side of Galveston, all the action is along the highway that runs down the beach next to the seawall (Seawall Boulevard, what else?).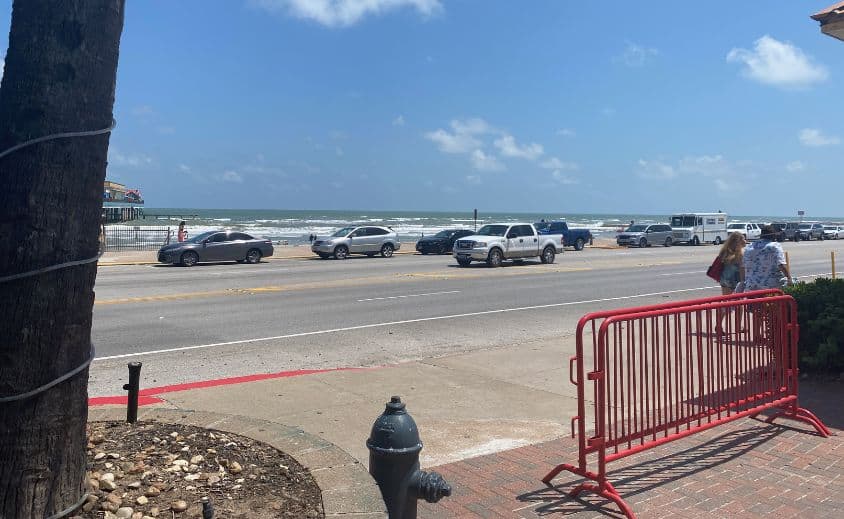 There are numerous excellent places to eat located directly across the road from the beach. You pretty much can't go wrong, and the fresh seafood is fabulous. I happen to like Fish Tales. It's not too pricey and has great food and a nice view of the beach.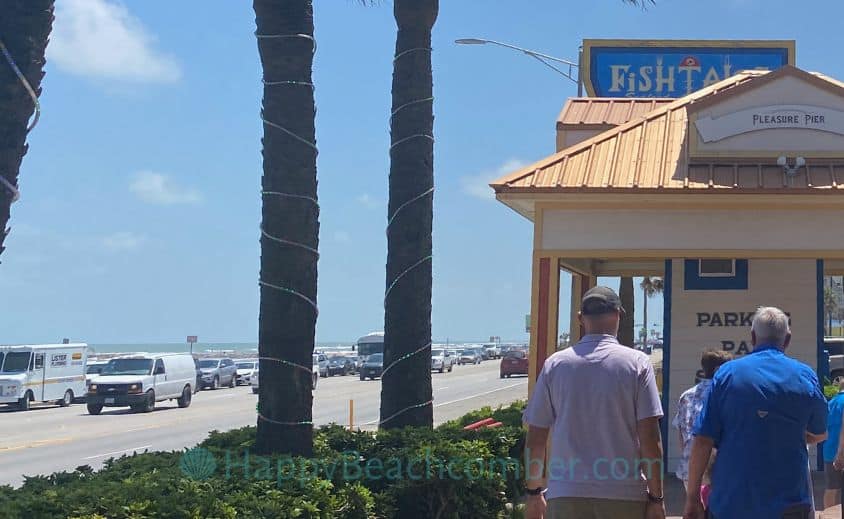 Families with young ones will want to check out Galveston's famous pier. The "Galveston Island Historic Pleasure Pier" is an amusement park over the water, with lots of rides, amusements and other entertainment for kids. It is home to the Bubba Gump Shrimp Co. restaurant, and there are also places on the pier to buy burgers, hot dogs, pizza and sweet treats.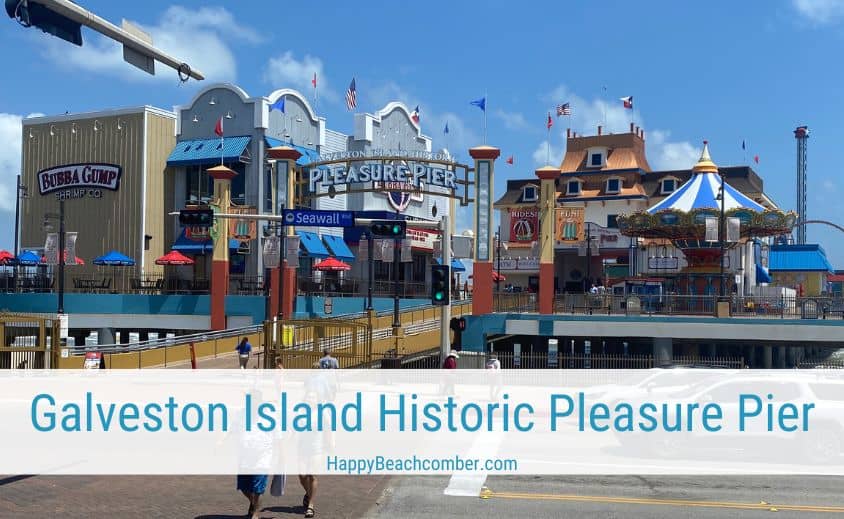 Downtown Galveston – The Strand
My favorite area of Galveston is the downtown area known as The Strand. You can park and walk through this beautiful historic district filled with all art galleries, museums, restaurants, and all sorts of shopping experiences. Much of it was built in the late 1800's, so you'll see lots of that ornate Victorian architecture that is so beautiful.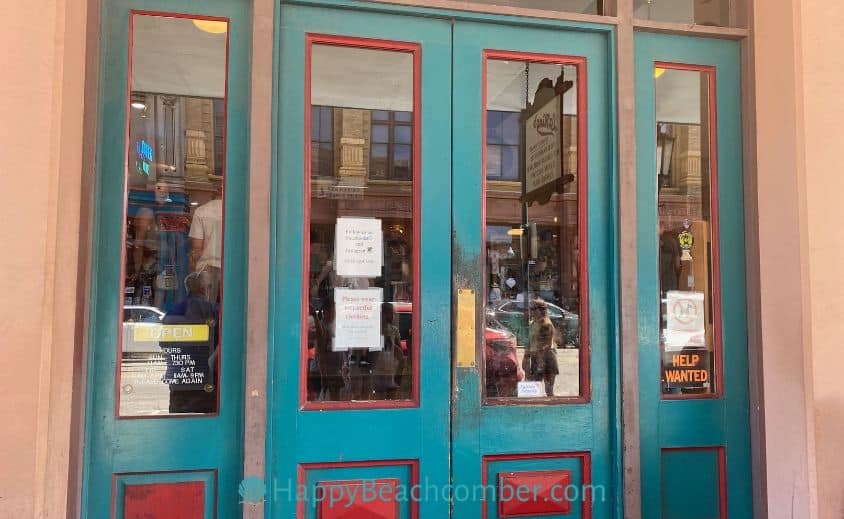 True confession, my favorite place there, hands down, is La Kings Confectionery and Ice Cream Parlour. For us sugar freaks this place is a little slice of heaven on earth!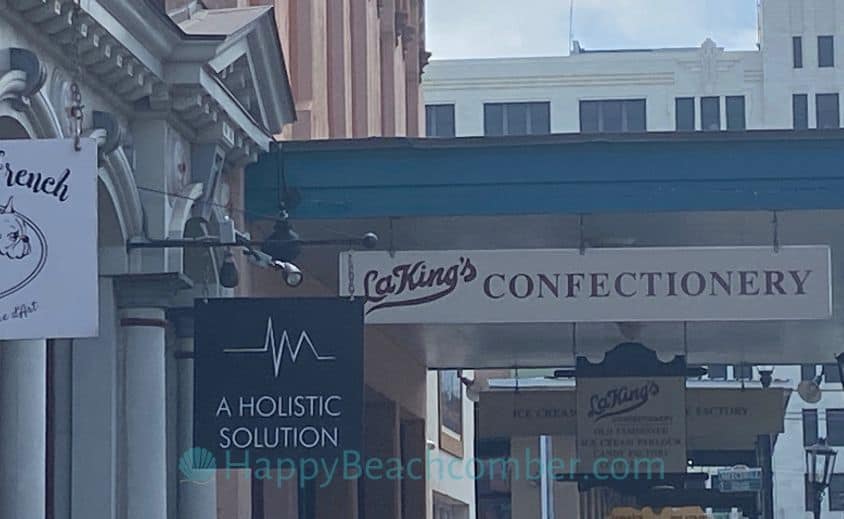 Inside is huge, I mean seriously huge. All the way down one side of the store is lined with case after case after case of homemade candy. That includes fudge, truffles, divinity, pralines, brittles, hand-dipped chocolates, dropped, rolled, soft candy, old-fashioned hard candies, unique novelty candies, and probably some other candies I'm forgetting.
In the very back of the store they make salt water taffy that is also to die for and comes in dozens of different flavors. During summer and on weekends you can watch the taffy being made, and sometimes they'll toss you a sample.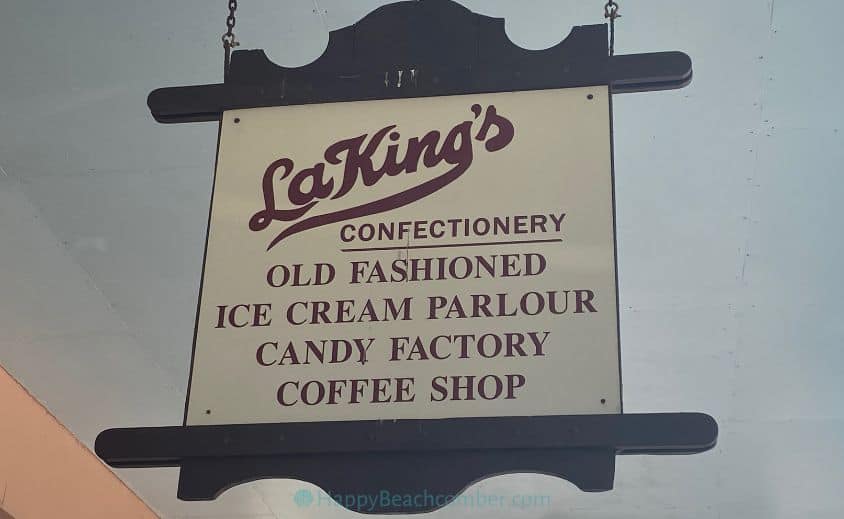 The entire length of the other side of the store is a classic, take-you-back-in-time soda fountain. They sell Purity Ice Cream, the oldest ice cream in Texas, in a huge variety of flavors, in cups, cones, floats, and sundaes.
The worst thing about La King's is deciding what to get. My solution is to enjoy the ice cream on the spot and buy a bag of candy to take home. Not that I ever make it all the way home because the candy all gets consumed before I leave the beach.
Evenings on Crystal Beach
This area is not a hotspot for night life. If that's your thing, you'll want to look for a place to stay in town in Galveston. Most evenings on Crystal Beach are relatively quiet. You'll see a bonfire here and there, and occasionally someone will put on a free fireworks show for you.
Otherwise the only "partying" consists of the evening side-by-side parade, and that ends fairly early. Anyway the houses sit a good distance back from the beach, so you generally have a nice view without too much noise.
As an early riser my idea of the perfect evening is to sit on the beach house deck and enjoy the pleasant breeze and beautiful view. By the way, be sure to bring your binoculars. Besides the birds and ocean wildlife, there are lots of other interesting sights both day and night.
For instance, check out the shot below of all the ships anchored offshore. Galveston is in the distance off to the right. A bit of interesting trivia: This particular photo was taken in July of 2022. Those are empty cargo ships that had docked in the Port of Galveston, unloaded their cargo, and then anchored a short ways from port. They never moved, and the number of ships increased during the week. They were sitting there because they had no place to go – no cargo to pick up anywhere, literally nothing to do. Considering the supply chain issues in America both then and now, I find that rather interesting.
(How do I know all that? There are a number of websites and apps you can use to track ships at sea and get cargo and other information about them. You can see some of them here: Top 15 Ship Tracking Websites To Find Your Ship Accurately.)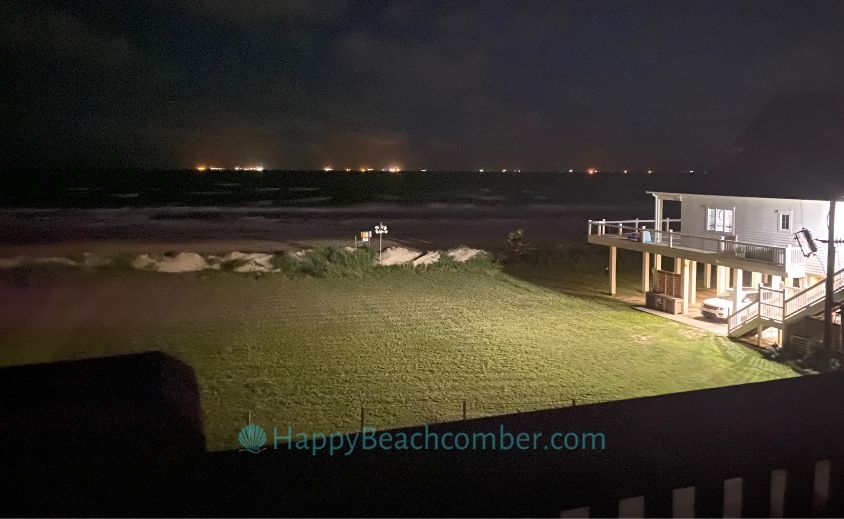 Resources – Plan Your Own Trip
If you only ever go to Emerald Coast beaches and are set in your ways, you should probably stay with what you know. For everyone else, Bolivar Peninsula and the Galveston area are super fun places with lots to offer beach lovers. I've barely scratched the surface above, and your idea of fun could be far different from mine. Check out the links below for help planning a trip that you'll enjoy.
Please share on Pinterest!