As an Amazon Associate I earn from qualifying purchases.
Got a beach lover on your gift list? For any holiday of the year, you'll find the perfect present among our many choices – and in all price ranges to fit into your budget.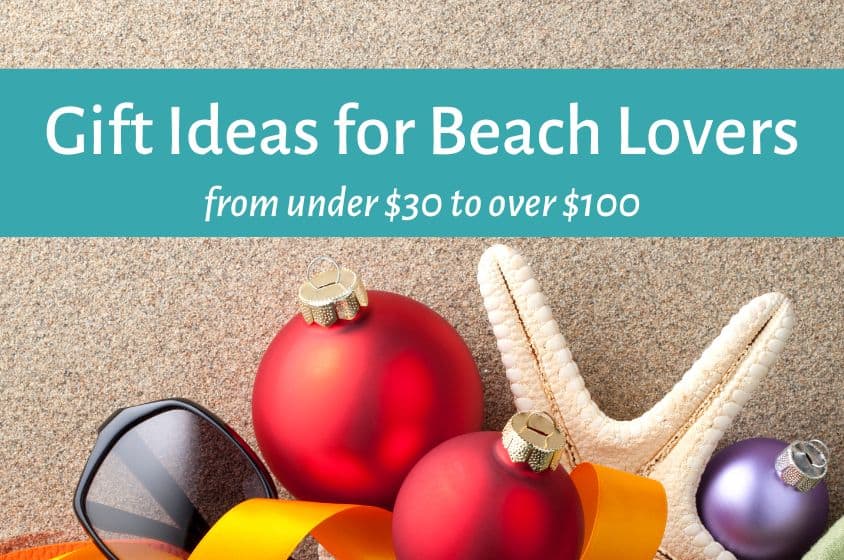 When shopping for a gift for someone who enjoys the beach, the possibilities are almost endless. Choices range from frivolous to useful and include everything from personal items to home décor.
Below are some of my favorite beach-related items and choice finds that all make for great gifts. They are sorted into groups according to cost, so hopefully you will find something your recipient will love at a price that works with your budget.
What's my favorite? I love this gorgeous sea turtle jigsaw puzzle because it's so beautiful and a little different. Click the image to see it on Amazon, or click here to read about it below.
Table of Contents
(Please note that this is based on product listings as of November, 2022, and prices are always subject to change.)
Gift Ideas for Beach Lovers – Under $30

Gift Ideas from $30 to $100

Gift Ideas Over $100
Please share on Pinterest!