Sandcastle Festivals & Contests – U.S. Sand Sculpting Competitions All Levels
As an Amazon Associate I earn from qualifying purchases.
If you've never attended sandcastle festivals or contests, oh my are you in for a treat. Even the amateur creations are dazzling and go way beyond the simple sandcastle. The master sculptor competitions are absolutely stunning.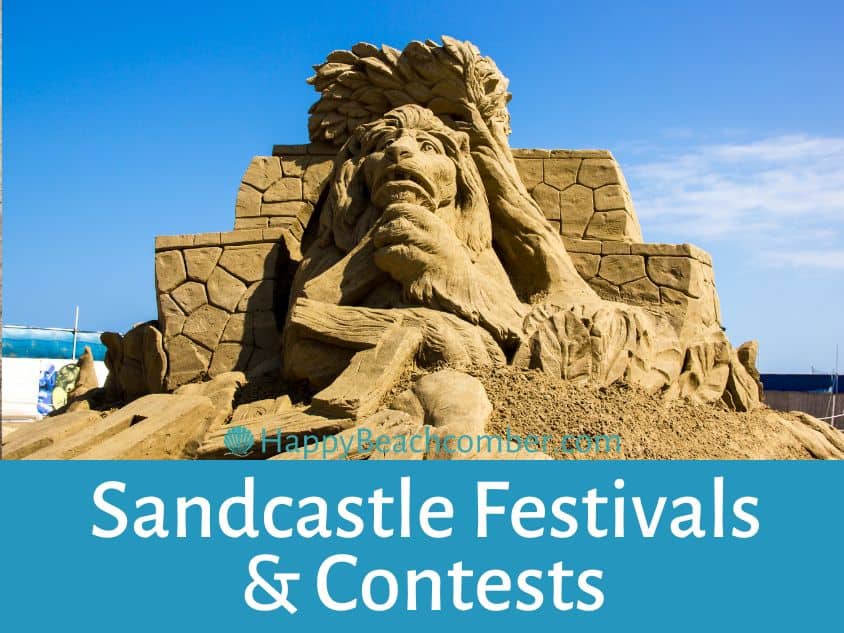 Festival or Contest?
What's the difference between a "festival" and a "contest"? Typically a contest is simply that, competitors vying for first place in a sand sculpting event. By definition a festival is built around a contest but also includes a huge variety of other activities, food, and entertainment.
That said, these days many of the serious sand sculpting contests actually fit the definition of a festival. Check details before you go, but in most cases you'll find lots to do in addition to watching the fascinating work of amateur, advanced amateur, and master sand sculptors.
Also be sure to follow the event links provided to see the most up-to-date information. Every effort has been made to provide accurate descriptions here, but specifics are subject to change from year to year. Even dates of annual events may be changed due to unforeseen issues or various other reasons.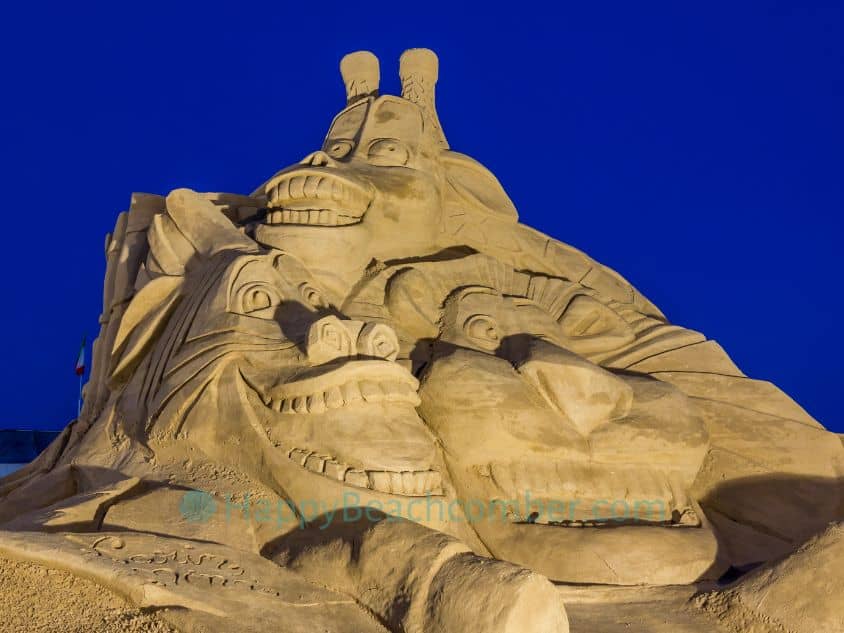 Sandcastle Festivals & Contests in the U.S.
Items in the following list are grouped by month according to when they usually occur.
How much do you really know about sandcastles?

How do sandcastles stay together? What's the best kind of sand to use? Can you build them on a freshwater beach?

Are sandcastles illegal on some beaches?!

Get all the answers here:

Sandcastle or Sand Castle? – The Ultimate List of Sandcastle FAQs!
Strictly Amateur Sandcastle Competitions
This list includes only basic sandcastle building contests. There are no master competitions, just kids of all ages having fun building their best sandcastles. Most are 1-day events. Click on the website links for complete details.
You may also like…
If you found this info helpful please share on Pinterest and help spread the word!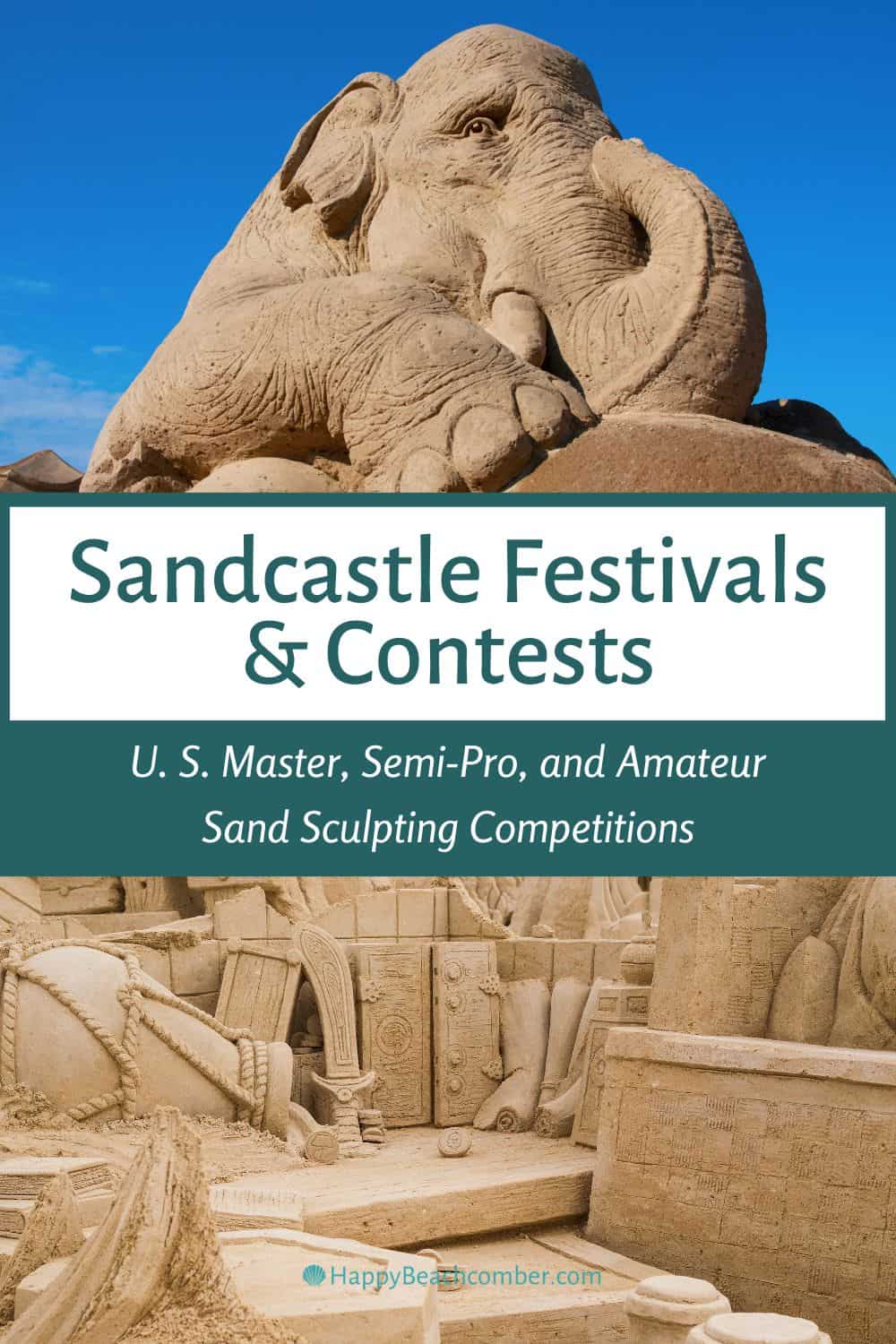 NOTE: In order to avoid any possible copyright violations, all images of sand sculpting on this page are either stock photos or my own personal photos.