Alabama Beaches [Includes Cities, Counties & Map]
As an Amazon Associate I earn from qualifying purchases.
Florida is a great state for beach lovers, but don't forget these three beautiful Alabama beaches on the Gulf Coast!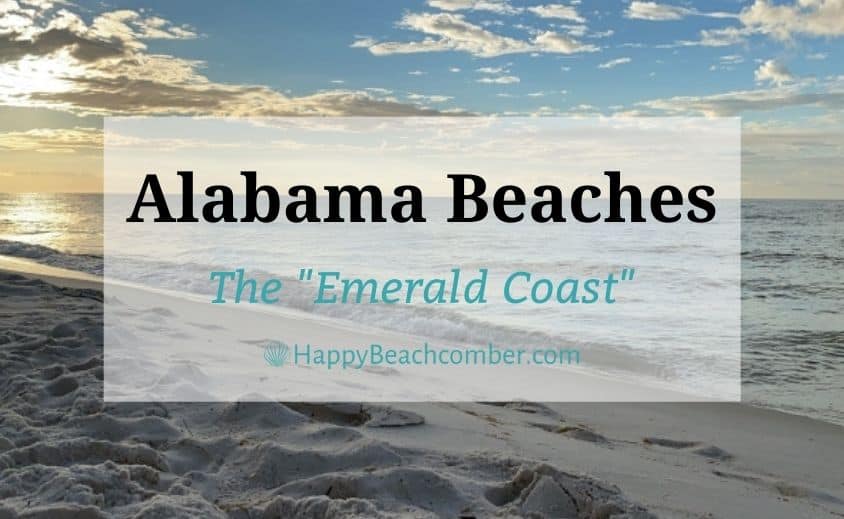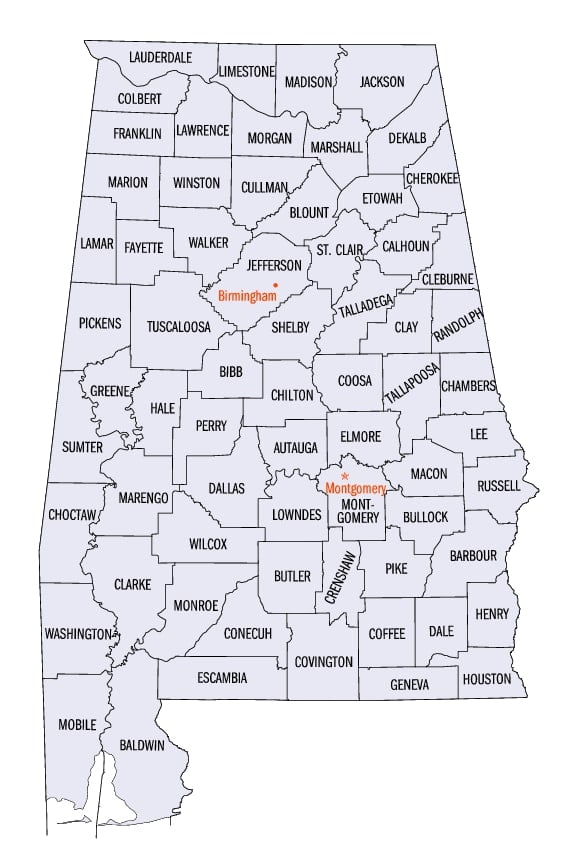 Mobile Bay Area
Only the very tip of Alabama has a coastline, and that area consists of two counties. On the east side is Mobile County, where the city of Mobile is located right on the bay. (That's pronounced mo-beel, with the accent on "beel".) There are no white sand beaches in this area, but it's a great place to visit.
Mobile is the oldest city in Alabama and has a very rich history. One of the most well-known attractions there is the Battleship Memorial Park with its museums, aircraft pavilion, tanks and artillery, and park memorials. You can also tour the USS Alabama Battleship and the USS Drum submarine, probably the number one favorites of the kids!
The Beaches of Baldwin County
On the western side of that area is Baldwin County, which is home to Gulf Shores, Orange Beach, and Perdido Beach. These three beaches are part of what is known as the Emerald Coast, and all have that lovely green water and snow white sand.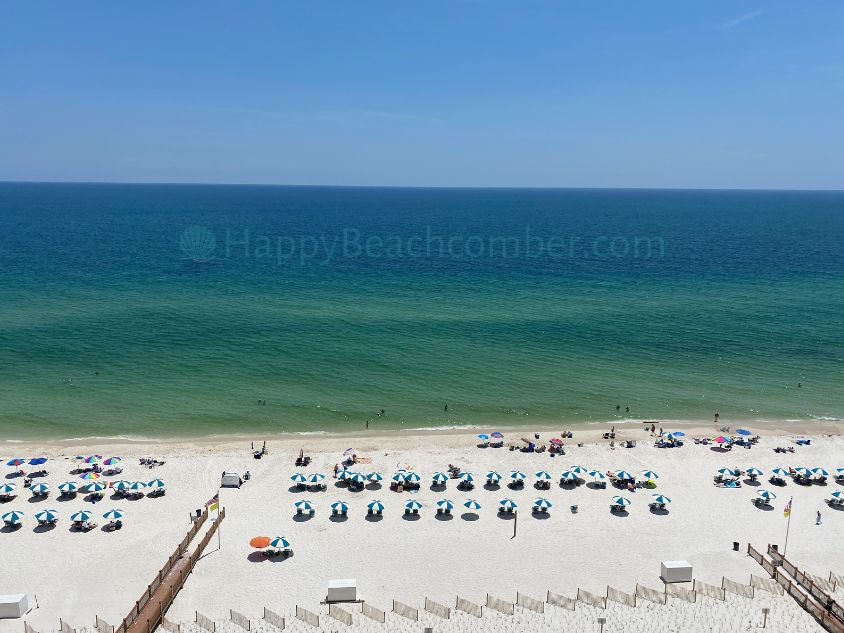 Water color varies all along the Emerald Coast. It's all a lovely shade of green in the shallow areas, but some areas are greener than others. I don't think anyone would argue that the most spectacular water is in Destin, Florida. However, all the other Emerald Coast beaches run it a very close second. I don't think you'll be disappointed wherever you choose to go.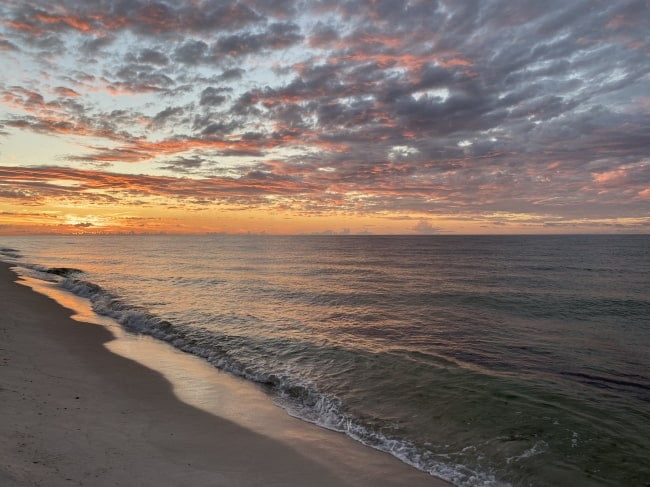 Though these three Alabama beaches basically "run together", each has its own atmosphere and personality.
Gulf Shores

This area is a great place for the younger singles crowd and those looking for exciting night life venues. I'm not saying it isn't kid friendly. It is. It just has a lot more bars and clubs than you'll find on the other two Alabama beaches. One notable spot is The Hangout, which hosts the world famous Hangout Music Festival every year.

Orange Beach

In contrast, Orange Beach does have some nightlight, but it has lots more to offer families, especially those with young kids. You'll find tons of restaurants, from fine dining to fast food, and some of them have giant sand boxes where the kids can play while you wait on your table. One of my favorites is GTs on the Bay. It's easy to miss because it's a little off the beaten path, but it's not a long drive. And it's worth looking up because both the food and the atmosphere are fabulous!"

Perdido Beach

If it weren't for the names of some of the hotels and condos here, you might not know you aren't still in Orange Beach. Perdido Beach is a short strip right next to the Alabama border with Florida. This area is a tad less built up, but you're still very close to everything in Orange Beach. It's just a short drive to all the restaurants, amusement parks, mini golf, go-cart tracks and all the other fun things to do.
Nearby Attractions & Destinations
For lots more fun entertainment ideas, also be sure to see Gulf Shores and Orange Beach Events & Festivals.
On leaving Perdido Beach you quickly come to the Alabama/Florida border. Right there on the state line is one of the most famous (or infamous) bars in the country – the Flora-bama. There are LOTS of stories about this legendary bar, and a few of them are actually true. You can find the facts at Flora-Bama – About Us.
You never know who you might run into in this bar as so many famous people have made appearances there. I'm told that more than once Jimmy Buffett has shown up unexpectedly and entertained the lucky folks who happened to be there at the time.
In addition to hosting a variety of live events, the Flora-Bama raises an amazing amount of money for St. Jude, veterans, the American Cancer Society, and a wide range of other charities and good causes.
No doubt the most unique activity at the Flora-Bama is its weekly church service every Sunday. Yes, you read that right. You go to church in a bar. I'm a devout Christian, and last time I went I thought it was a wonderful experience. The minister preached a Bible-based message, and there was a live band that played both modern praise songs as well as old time favorites like "I'll Fly Away". If you think this sounds totally crazy, I encourage you to go read about it.
Other popular destinations include: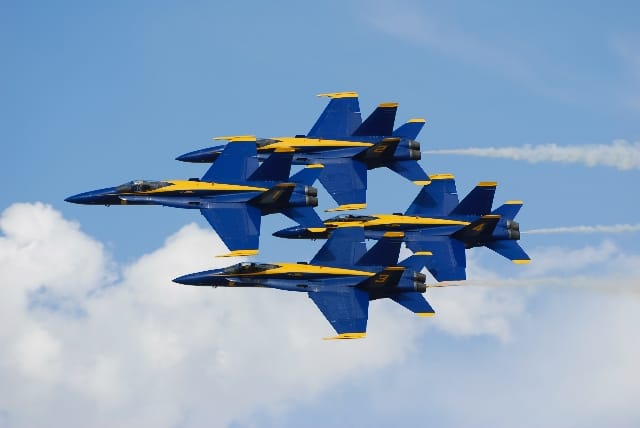 Of course there are opportunities for every kind of activity you can imagine, located all along the Alabama Gulf Coast – parasailing, kayak rentals, jet ski rentals, sailboat rentals, paddleboard rentals, sunset cruises, dolphin cruises, charter fishing, party boat fishing, waterparks, amusement parks, mini golf, go cart tracks, shelling excursions, helicopter tours, you name it!
Me, I'm happy just strolling on the beach or lounging under a big umbrella, and eating seafood to my heart's content. For everyone else, there is no shortage of things to do. Pick your favorites and enjoy your trip!
---
What about all the Florida beaches?
For more about the Florida panhandle beaches on the Emerald Coast, please see Florida Gulf Coast Beaches – The Emerald Coast [Includes Cities, Counties & Map].
NOTE: Going the opposite direction, Mississippi and Louisiana don't have anything to offer beach lovers. You have to go all the way to Texas. The beaches there aren't snow white, but they offer lots of fun and a unique atmosphere. Read about one of my favorites: Crystal Beach Texas – A Whole Other Beach Experience.
If you found this info helpful please share on Pinterest!