Dog Friendly Beaches on the Gulf Coast [Florida Panhandle & Alabama]
As an Amazon Associate I earn from qualifying purchases.
Very few Gulf Coast beaches allow dogs, but don't despair. Here are the beaches where your pet is welcome, plus lots of nearby dog parks to enjoy.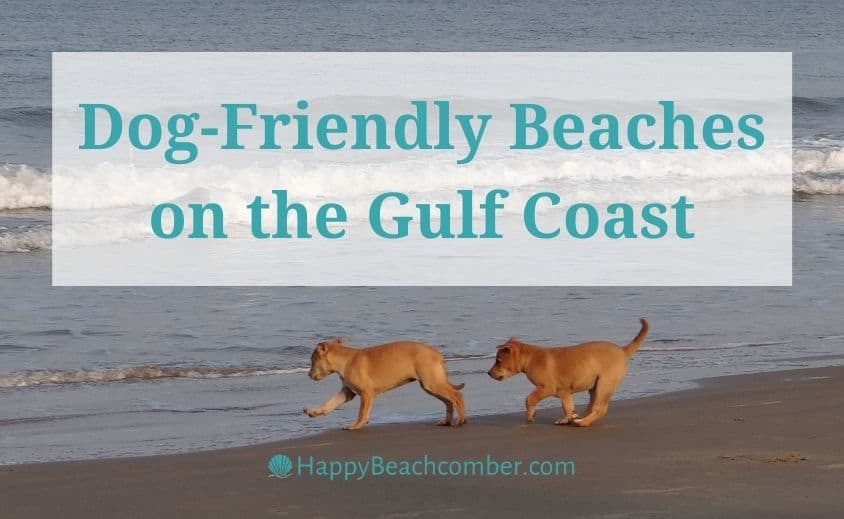 Table of Contents
When you go to the beach you don't have to leave your best friend at home, but you do have to choose the right location. To help you plan, here are some great dog friendly beaches on the Florida gulf coast.
Dog Leash Laws
Most any hotel or resort area is going to require that all dogs be on a leash when outside your room or condo. For any laws that may apply when off the property where you are staying, you should do your research before you go.
In both Florida and Alabama, leash laws for dogs can vary from county to county. Individual cities may have other specific regulations. Check with your travel agent or place of lodging for where you can obtain specific information on rules and regulations that will apply during your stay.
Note (especially if you are a Florida resident) that in Florida there is a state-wide law that applies to dogs that have been legally defined by the state as "dangerous dogs". See animallaw.info for more details.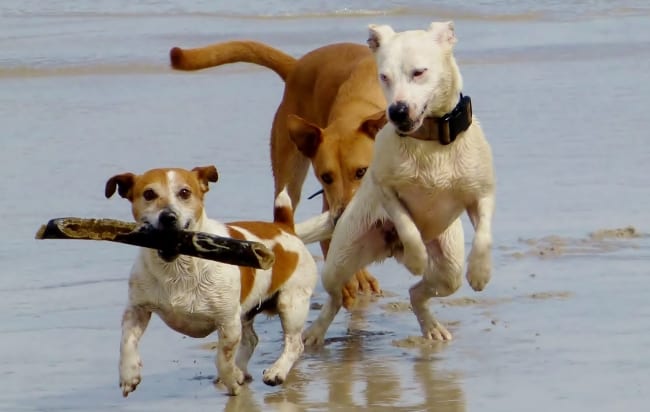 Dog Friendly Beaches in Florida (Panhandle) and Alabama
Note: You may find it helpful to look at our maps. You can see the cities and counties and a list of the more popular destinations. See Florida Gulf Coast Beaches [Includes Cities, Counties & Map] and Alabama Beaches [Includes Cities, Counties & Map].
Escambia County
There are two on-leash dog parks in Escambia county, Pensacola Beach Dog Park and Pensacola Beach Dog Park West. Both are open year round, with limited hours from November through April. Dogs are allowed only in these two parks and not on other public beaches and public park areas.
For location maps and complete details see Pensacola Beach Dog Parks.
---
Bay County
Pier Park Dog Beach, Panama City Beach, Florida – This 400-foot beach is open to dogs on leashes. For details and lots of information about pet-friendly lodging, attractions, and other accommodations, see the website Visit PanamaCityBeach.com.
---
Okaloosa County
Fort Walton Beach Dog Park (Liza Jackson Dog Park), Fort Walton Beach, Florida – This is an off-leash dog park. For details and contact information visit the website at Fort Walton Beach Dog Park.
---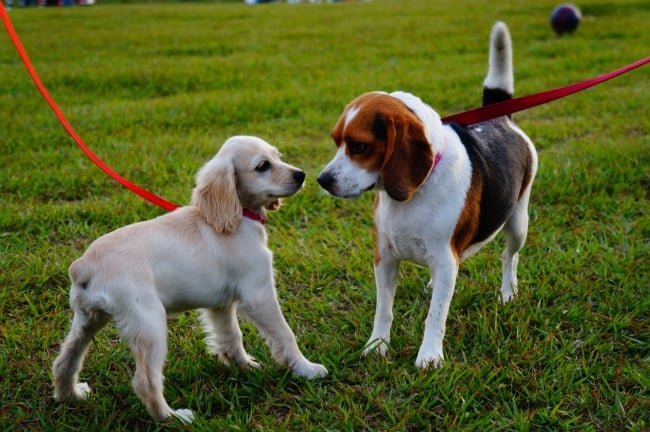 Gulf Coast Dog Parks Near the Beaches
With such a limited number of dog-friendly beaches along this stretch of the Gulf Coast, you may also be interested in these dog parks that are not on the beach but located nearby.
For more information and ideas about dog friendly places and activities along the Florida Gulf Coast, check out this page at MyFlorida.com.
Also, South Walton in Florida advertises as being a very dog-friendly place to visit, including dog-friendly restaurants and outdoor venues. Only residents with permits are allowed to walk their dogs on the beaches, so don't let that confuse you. Get complete details about what is and is not allowed at Visit South Walton.
If you found this info helpful please share on Pinterest!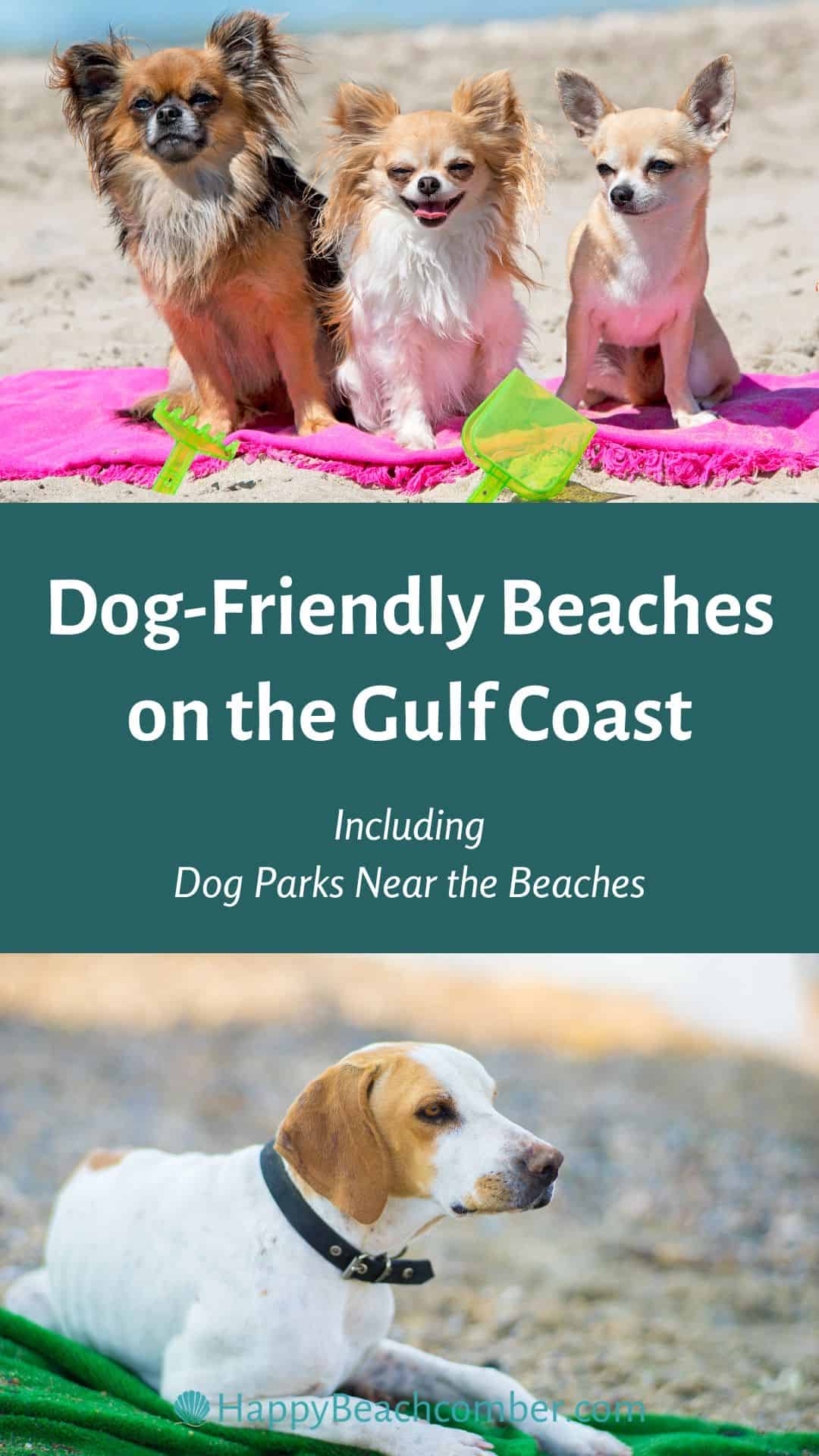 Sources:
https://www.woodatter.com/personal-injury-attorneys/florida-dog-leash-laws-county-by-county/